Students rise to the challenge of Keystone exams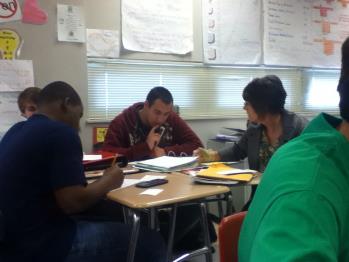 The Keystone exams have been in progress for the past week, demanding students to  step up and face the challenge of showing what they know to the state of Pennsylvania.
   It is critical for high school students to strive for excellence when they go to take the Keystones because students are required to score proficient on them to graduate.
   Junior Hannah Jensen also stresses why students should excel on the Keystones.
   "[Students] should always try to their best on the Keystones as colleges can look at students' scores," said Jensen.
           According to the Code of Conduct for Keystone Testing, there are specific tips for students on how to be most successful on the exam. A few key tips for scoring  include getting a good night's sleep, eating a nutritious breakfast, and remembering to answer each question.
   Math teacher Maureen Honeychuck emphasized the importance of simply taking short mental breaks throughout the test.
   "Students should take some mental breaks to stop, take a big breath, look around the room and stretch because brain research shows that the student's brains need oxygen and blood flowing through them," explained Honeychuck.  "These kinds of breaks are a great way to maintain focus."
   Junior Holly Schultz offered additional Keystone tips on what students should be concerned with during the test.
   "Students should read the questions carefully and eliminate obvious wrong answers to narrow their options," suggested Schultz.
   The importance of eating a healthy and nutritious breakfast was emphasized by Jensen. "Eating eggs and high protein foods before the keystone could greatly improve students' scores because they provide energy and focus," said Jensen.
   Going into the Keystones with a positive attitude and an energized and active brain could be critical in scoring well on the exams.