Second Color Run was a Success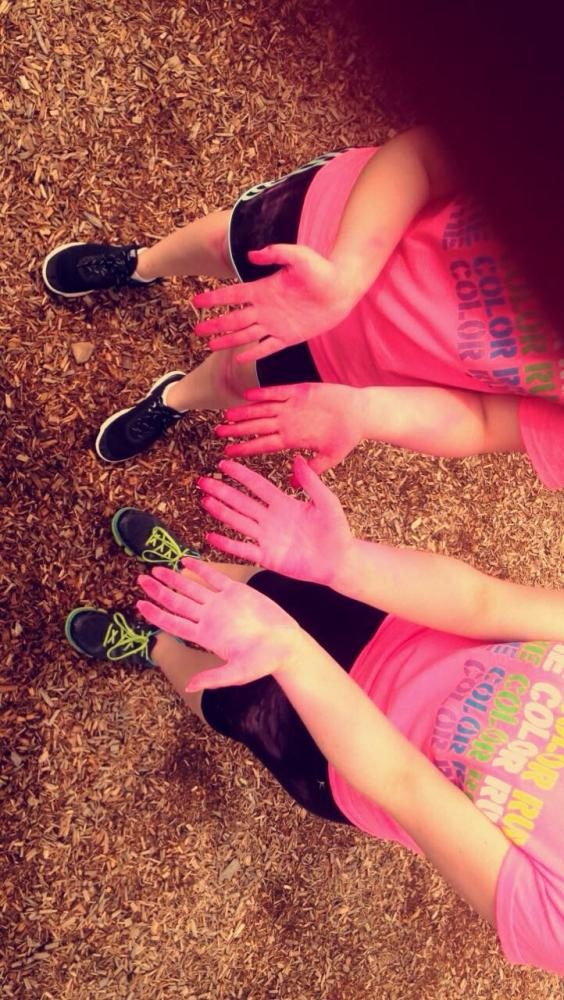 Susky's second annual Color Run to support the American Cancer Society was a held on Saturday, April 29.
  Freshman Lucas Schwanke thought that the run was a good experience with a fun environment.
  "It was really fun to be surrounded by a bunch of people who were out there for a good cause, and that it didn't matter if you ran or walked it," said Schwanke.
  Putting on the event was no small feat. Lots of planning and preparing was done by student council to make sure the color run was a success.
  Freshman and student council member Caroline Kinna helped plan and put on the event.
  "It was really fun to plan it," said Kinna. "It was cool to see how all the different things went into effect. We started planning in January or February and have been planning ever since, so it was cool to see all of our hard work pay off and be turned into a really fun event for the whole community."
  Freshman and student council member Emma Williams also helped to plan the run.
  "We had to contact a lot of businesses and ask if they would sponsor the Color Run. Some businesses sponsored a color. So we just had to get a lot of businesses to sponsor, and that's how everyone got goody bags because the companies put stuff in the bags to promote their companies," said Williams. "We had to make a lot of signs and posters promoting the Color Run, and we had a spirit week leading up to it, and we made giant cardboard arrows that we painted the different colors so that people knew where to go during the race."
  As a participant, Schwanke gave his opinion on how the race could be improved for next year.
  "Maybe [add] a bit more color. You can't go wrong with that. Also, maybe see if there is a way to make the color wash off more easily. The color at first kind of blew off you, but the blue stayed on my skin for like a week," said Schwanke.
  As a student council member, Kinna feels that there could be some more changes for next year, regarding the lower turnout this year versus last year.
  "Last year we had a better turn out, but I feel like this year we had more stuff planned and just more knowledge of what we wanted to do with the race," said Kinna. "Since the Color Run has a certain nostalgia the first time you do it, that might be what made people more excited to do it the first time, and that could be why we had less of a turnout this year. So possibly next year we could have a different spring activity such as a glow run, which would be similar to the color run except with glow sticks and other things instead of colors, or an obstacle course like an easier version of the mud run."
  Overall, the Color Run in 2017 was successful, but there may be some changes for next year.
About the Writer
Grace Gorham, Contributing Writer
Senior Grace Gorham is a contributing writer for the Courier this year. Outside of school, she rides horses competitively. In her free time, she enjoys...