Arts and Technology Fair Shows Susky's Creative Side
Hang on for a minute...we're trying to find some more stories you might like.
  Students were able to showcase their various works of art at the Arts and Technology Fair on May 3.
  Tables set up in the gym were covered in artwork from the elementary schools, middle school and high school.
  Digital arts teacher Wade Bowers started the fair when he taught fine arts classes, and it has been at Susky for about 10 years.
  "The purpose of the Arts and Technology Fair is to display and showcase all the work that has been done over the past year, including K-12 artwork. When you get into the high school level, we also show the woodworking, metalworking family and consumer sciences….," said Bowers.
 Displayed works are based on a student's creativity, interpretation of the piece and their connection to the piece.
  Fine arts teacher Wesley Myers notices students' dedication to refining their pieces, as well as showing others what they have created.
  "Students really look forward to it… they just really get excited for just showcasing their stuff," said Myers. "The kids really take a lot of pride in what they've done over the course of the year, and for the seniors, their entire portfolio…"
 Junior Stevie King had a display of her various pieces at the fair and believes this event can show people how important art classes are in schools.
  "[It shows] the student body and the administration what the art students and technology students can do with their skills in the classes," said King. "It displays the talents that [they] have and shows the importance of having art classes… they're needed to help students express themselves."
  Many take part in art classes that other schools have cut, making them even more valued by the students.
  Susky is an artistic place, decorated with murals and colorful ceiling tiles, and the fair shows yet another way art is embraced at the school.
About the Writer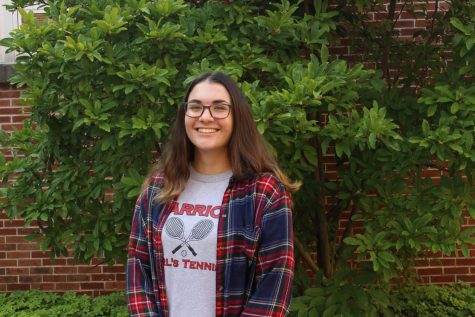 Mia Kobylski, Editor-in-Chief
Senior Mia Kobylski has been on the Courier staff for three years. She plays on the varsity tennis team and participates in Best Buds, Student Council,...