Don't Be Fooled by Expensive Makeup Brands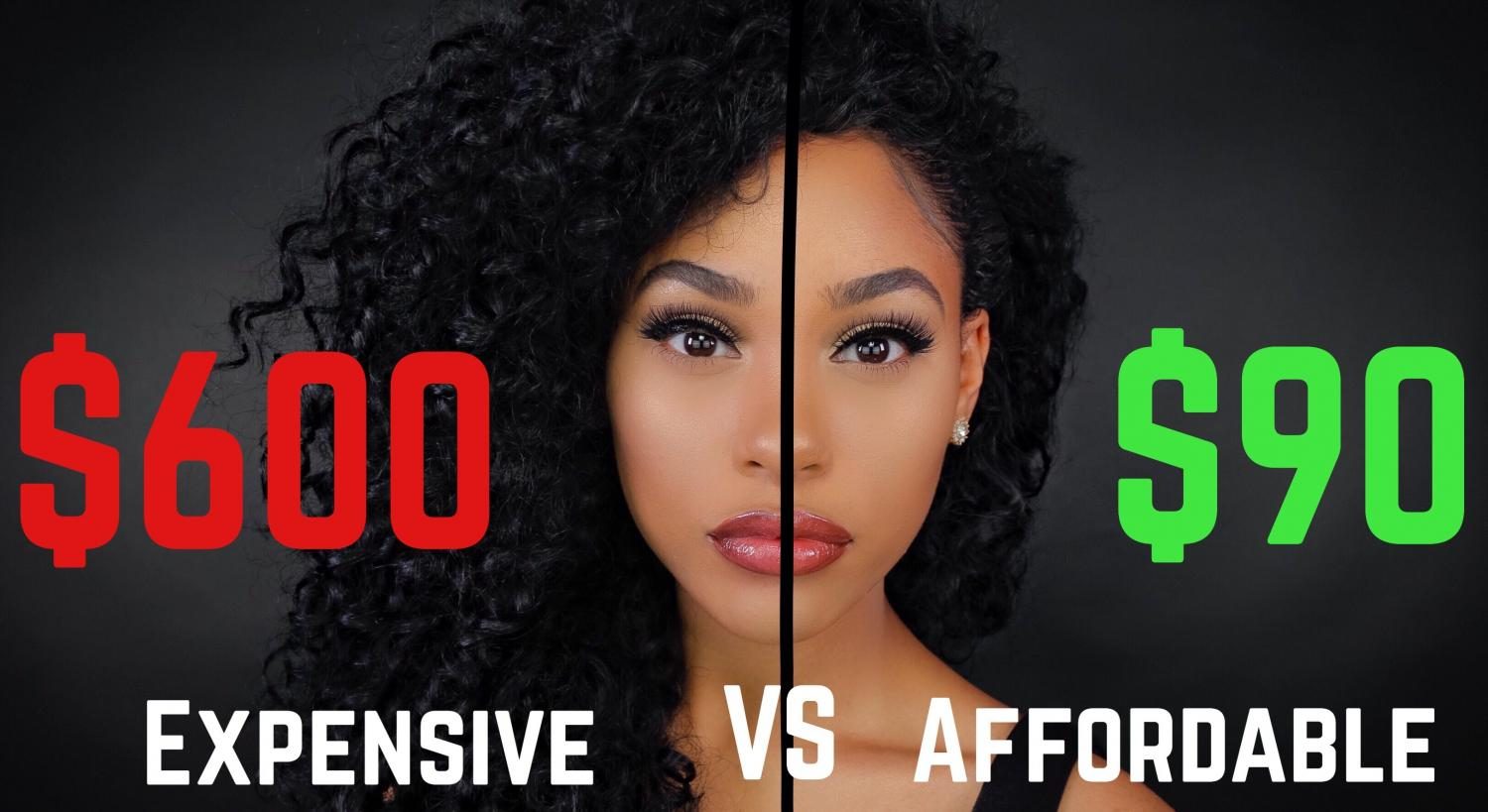 Makeup is filling up shopping bags as men and women across the globe are wanting to try the latest and greatest trends with the best products.
In today's society, makeup is one of the most popular things to buy, even though some of the prices are outrageously high.
On average women spend about $216 on makeup in one year depending on what kind of makeup you buy and where from.
Senior Destiny Rositzky explains why she thinks makeup prices are so high.
"I feel like it's all in the brand names," said Rositzky. "I personally buy inexpensive makeup products because I don't think that anyone should spend that much money on makeup. They mainly pay for the brand name over the product itself."
Places like Sephora and Ulta have high end makeup that is questioned for being so expensive. Through purchases, Ulta makes over one million in sales every year.

The expensiveness of makeup can be judged on the ingredients in the makeup, the brand or by how it looks.
Studies have shown that only 15% of the money you pay goes toward the ingredients.
A lot of different makeup products have the same ingredients in them. The ingredients that you will mostly find on the back of your products are: Dimethicone, Titanium Dioxide, Formaldehyde and Alcohols.
Senior Jordyn Blucher prefers to buy inexpensive makeup and explains why.
"I mainly buy things from Covergirl or Maybelline because they aren't that expensive. I think that people pay for the name or if someone famous is using or sponsoring the product then it becomes more popular," said Blucher. "Sometimes people will continue to buy the cheap drugstore brand just, so it's something that they may have in common with the celebrity. I think it's okay to buy drugstore brand products because they pretty much work and look the same as expensive makeups but sometimes the more expensive lasts longer and helps with the people that have allergies to certain kinds of makeup."
One of the main reasons for prices being so high comes from the product name itself.
Expensive brands like Mac, LORAC, SMASHBOX, CHANEL, Kylie Cosmetics and Pur Minerals that sell makeup products have generally the same kind of ingredients in them as less expensive makeup brands like E.L.F, NYX, ColourPop, Essence and BH Cosmetics.
    If you compare ColourPop matte lipstick with Kylie Lip Kits you can save about $20 by choosing ColourPop ($6) over the Kylie Lip Kits ($27).
Some of ColourPop matte lipstick's ingredients are Isododecane, Dimer, Nylon-12, Silica and Iron Oxides. The ingredients of the Kylie Lip Kits are the same as in the ColourPop matte lipsticks.
It's easy to get sucked into the expensive brands because they are the latest trends and celebrities are advertising for them.
In today's society the latest trending makeup products can all be found in local drugstores.
Senior Rachel Sergent buys both expensive and inexpensive makeup and is still able to keep up with the latest makeup trends of 2017.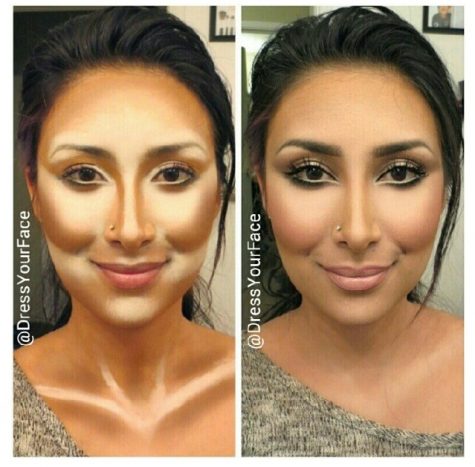 "I think that contouring and highlighting are very popular trends happening in today's society. I don't do my makeup like that full out every day but when I do I feel and look different," said Sergent. "I usually buy inexpensive makeup because money is tight, especially when balancing my school and work schedule. Whenever I get the chance to buy expensive makeup because it's on sale, I usually hop right into buying it because in my opinion it is better for your skin, but there are other products that are out there that are just as good too."
Inexpensive makeup can be just as good as expensive makeup with the same ingredients and effects. In the end, the cost of makeup all comes down to that price tag on your bottles, compacts and highlighters.
About the Writer
Autumn Polanowski, Reporter
Senior Autumn Polanowski is in her first year of The Courier's staff. She is very interested in giving advice to her peers through her writing and by showing...