Theatre Department Performs at Encore Awards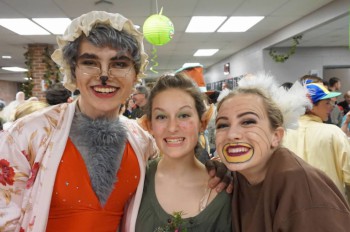 Hang on for a minute...we're trying to find some more stories you might like.
  The Encore awards were held on Sunday, April 23 at Central York High School.
  This annual awards show allows each school in the area to present a selection from each of their spring musicals.
  Susky performed two scenes "Forever" and "I'm a Believer" from their spring musical, Shrek.
  Once the judges have seen the performances, they give out awards to schools as well as individual students such as best dancing, best singing and most creative performance.
  Senior Addie Achterberg was cast as the role of Dragon.
  "I wasn't really expecting an award for us just because… there were some really, really good schools, and there were some really talented people too," said Achterberg. "Les Mis [from] Hanover… was better than a high school performance."
  Junior Justin Rosenberger played Donkey and thoroughly enjoyed being a lead in the musical.
  "I thought the role was literally the best role of the whole show. It's a hilarious part; it's just so amazing to be [Donkey]," said Rosenberger. "The performance went pretty well; we didn't win anything, but I mean, overall the performances went really well."
  Although they did not win any awards at Encores, junior Julia Twaddle thought the theatre department's hard work paid off.
  "I played Fiona, and it was one of my favorite musicals to participate in… our hard work showed in the reactions of the audience," said Twaddle.
  Students will return to Encores again next year, hoping to make up for this year's defeat.
About the Writer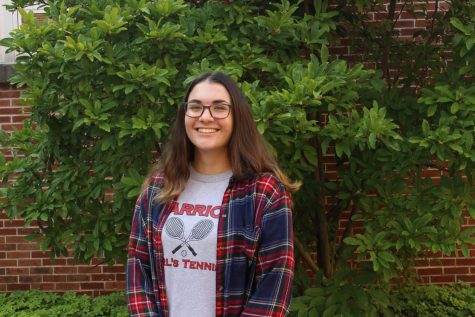 Mia Kobylski, Editor-in-Chief
Senior Mia Kobylski has been on the Courier staff for three years. She plays on the varsity tennis team and participates in Best Buds, Student Council,...