Machine Gun Kelly: An Inspiration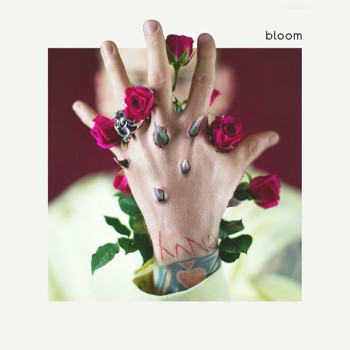 Hang on for a minute...we're trying to find some more stories you might like.
Adversity for one person can bring inspiration in unexpected ways for others.
Colson Baker, otherwise known by his stage name Machine Gun Kelly, was born on April 22, 1990. Colson was born in Houston, Texas where he played football and was not quite yet get into rap. It was not until his mother left him at the tender age of nine that he found his dad's rap albums and started absorbing influences from musicians like Eminem, DMX, and Tupac.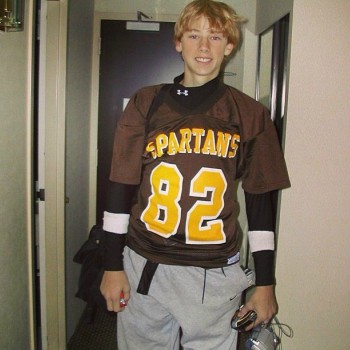 Shortly after his mother left him, Colson's father moved him to Cleveland, Ohio, which is where Colson currently resides.  He did not become Machine Gun Kelly until about 17, releasing his first mixtape called "100 Words and Running." Not long after releasing his first mixtape, Colson had a beautiful baby girl named Casie.
  Colson's father also ended up leaving him shortly after Casie was born. This is where he really started to struggle in life. He started selling drugs and stealing from stores to not only keep food in his own stomach but his daughters as well. Young Colson moved in with his best friend and built an in-home studio and started really getting into making music.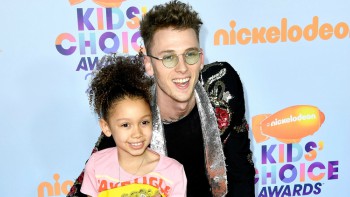 Machine Gun Kelly really struggled with a heroin addiction, writing a heart-wrenching song all about the hard times called "Save Me." He did receive help and is still sober from heroin today. Things really started to look up for the rapper when his song "Wild Boy" was released. From there, the young rapper was signed to P Diddy's label "Bad Boy Records," and he never looked back.
  Today, Colson, or "The Gunner," at 27 years old has both platinum and gold records under his belt and has been performing on some of the largest and most recognized stages in the world. He is scheduled to release an album on May 12 this year, and he is beyond excited about it.  The Gunner says that this album, "Bloom," is a mixture of both "real" (referring to the topics he is discussing in the more serious songs) and "fun" (referring to the upbeat sound and lyrics). This just goes to show that someone can come from little to nothing and can turn their life around. He is an inspiration.