Art Department Announces Date for 10th Annual Arts and Technology Fair
The art department will hold their 10th Annual Southern York County Arts and Technology Fair on Wednesday, May 3 from 5pm-8pm in the main gym and surrounding hallways. At the event, student work will be displayed, as well as this year's featured artists: Mike Gutridge and his wife Katie. Mike is a professional filmmaker, and Katie is a professional fine artist and art professor. The fair will also be in conjunction with the Spring Orchestra Concert, as music ensembles will be hosted throughout the night. Admission to the event is free.
About the Writer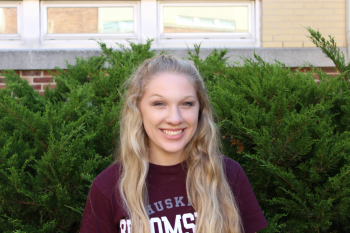 Logan Garvey, Editor-in-Chief
Senior Logan Garvey, a third-year Courier reporter, is editor-in-chief of the publication. At Susquehannock, Logan is also a part of the cast and crew...