How Power Rangers is Changing Hollywood
The new Power Rangers movie is one of the most anticipated movies of the year.
Its box office has reached a whopping $117 million since its release date on March 24.
This one, however, is getting some speculation over the content of the movie.
With the two previous Power Rangers movies, Mighty Morphin' Power Rangers and Turbo: A Power Rangers Movie the ratings were PG, targeting a big audience in hopes of success with all ages.
The Power Rangers TV series started in 1993, and both movies were released in the 90's as well.
It had lots of success through the end of the 90's and early 2000's, from action figures to playing cards, to even
clothes marketed towards kids.

The kids who liked Power Rangers in its prime are now all grown up.
Now, the franchise is challenging more modern problems like cyber bullying and sexuality.
This is exactly what got the franchise in hot waters in Russia.
The movie portrays the yellow ranger, Trini, questioning her sexuality throughout the movie, along with the other characters trying to find their way.
When the movie premiered in Russia, distributors smacked an 18+ rating on the movie, saying it violated its "gay propaganda" laws.
With this new change in Hollywood, and being one of the first superhero movies to feature an LGBT protagonist, Power Rangers is changing the face of heroes.
About the Writer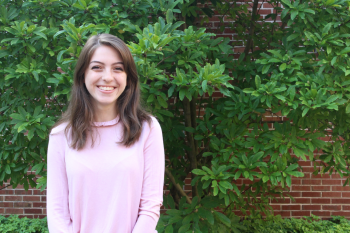 Elizabeth Johns, Assistant Editor-in-Chief
Senior Elizabeth Johns is the assistant editor-in-chief of the Courier Staff this year. She is a  journalist interested in the arts and entertainment...