'13 Reasons Why' Takes Netflix By Storm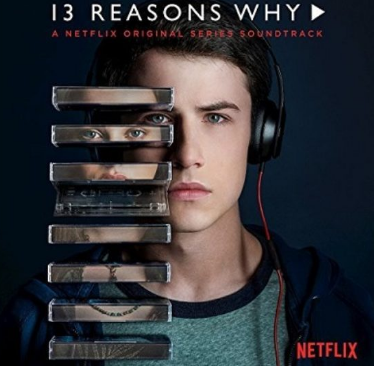 Hang on for a minute...we're trying to find some more stories you might like.
There are a lot of reasons why you should watch Netflix's newest drama, but there are only 13 Reasons Why Hannah Baker killed herself.
The newly aired Netflix original show 13 Reasons Why, based on the bestseller book, hit hard with viewers both emotionally and mentally, and as watchers started, they could not put it down. At first when seeing the new show drop on Netflix I was skeptical about it like most and ignored it until I started to see it everywhere on Twitter. I did not understand what the big hype was, but once I started it I quickly understood why everyone watched the whole season within a day.
13 Reasons Why is an intense show that revolves around the high school struggles of student Hannah Baker. After enduring all the harassment and bullying, she finds that the best way to move on and forget is to commit suicide. But Hannah did not leave the world quietly, before her death she exposed the truth. To explain in detail to her listeners what she had endured, she left 13 cassette tapes to be passed along to the people who had wronged her. Each tape includes one more reason why she took her own life. Each tape consists of a friend, boyfriend, teacher or classmate that had mistreated her, putting her in a mental place that she could not live in.
The show is narrated and seen through the eyes of Clay Jensen. Clay Jensen is the main man who seeks justice for
Hannah as he listens to her final moments on tape. Clay is relentless in confronting those who bullied Hannah to her breaking point. But Jensen is no innocent man here, Clay is also the proud owner of a tape which means in some way he killed Hannah Baker. Clay takes the tapes to heart and feels guilt throughout the series because of one reason, his love for Hannah Baker. He never got the chance to confess his love to Hannah and failed to save her from the loneliness she felt.
The show made a huge impact on viewers, as it is relevant to a lot of people dealing with hardships and harassment in a high school atmosphere. The actors as well as star producer, Selena Gomez, portrayed the show in a way that would depict how words truly do hurt and how everything affects people in different ways. The show brings to life the real meaning behind  those cliche bullying posters pasted around school and shows the true consequences through real life situations. This show makes suicide and bullying real for those who are unaware what is going on around them. It gives an insight on the emotion and the mental state of a person who feels that there is no hope in life left.
While watching, I was going through a roller coaster of emotions. There was always a hard hitting situation in each episode that made you feel like you were apart of it, going through the ups and downs of Hannah's life. Without a doubt, this show deserves awards for the realistic portrayal of the plot as well as the actors who brought to life the characters. If you did not get a chance to watch the show yet, do not miss out on watching a show unlike any other. The show is now streaming on Netflix and is guaranteed to leave you with a new perception of your everyday life.