Students Compete in High School Bridge Building Competition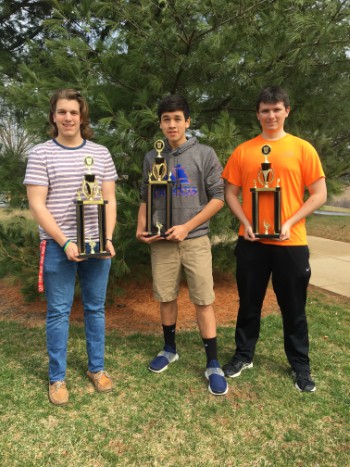 Engineering students went to Penn State York and competed in a high school bridge competition on March 4
  Twenty-nine students attended, and Susky students won the top three places.
  To prepare for the competition, the students had to design a truss bridge, build it using balsa wood, and test it.
  The project required them to use all aspects of the design process, as well as explore the history of bridges and the forces that act on them.
  Engineering teacher James Rayburn helped students to design the truss bridges.
  "[Truss bridges] were put into use in this country back in railroading times. These are bridges capable of holding very large amounts of weight with not very much weight themselves," said Rayburn.
  Senior Ethan Daviau's bridge won second place by modifying others' designs to make them his own.
  "First, I had to research truss bridges and see when they were created and how effective they were, and where they're used. Then I had to come up with my own design," said Daviau, "This year I kind of based my design off of what I did last year and what I saw people do last year, and tried to make it my own."
  Junior Adam Beamesderfer's bridge won first place, and he learned more about the design process from the activity.
  "From this competition, I would learn the true importance of a diligent and consistently regimented design process by which one researches, brainstorms, designs, constructs, and evaluates a project. Such a procedure ensures that an idea is developed as thoroughly and as carefully as possible," said Beamesderfer. "I would also learn the importance of peer reviewing and collaborative design in working out flaws with my design that I was unable to perceive originally, such as remaining within the design criteria's build dimensions."
 The students plan on attending next year as well, as the competition is an annual event.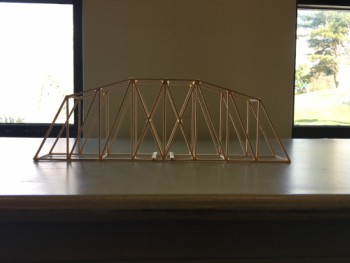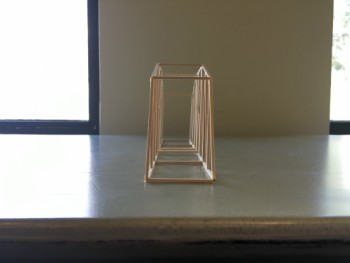 About the Writer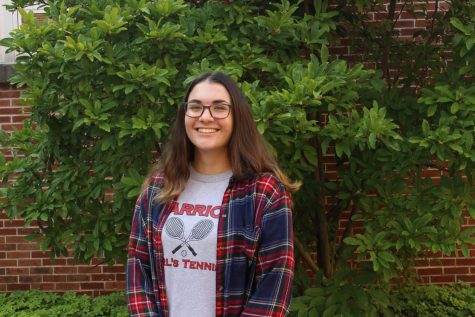 Mia Kobylski, Editor-in-Chief
Senior Mia Kobylski has been on the Courier staff for three years. She plays on the varsity tennis team and participates in Best Buds, Student Council,...