Myers Uses College Experiences to Inspire
Hang on for a minute...we're trying to find some more stories you might like.
  Art teacher Wesley Myers uses his own his college experience to inspire his students artistically.
Myers attended Millersville University where he majored in Art Education.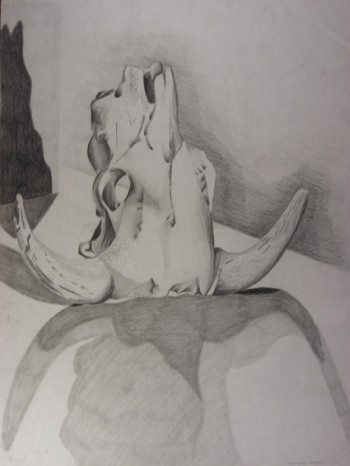 Myers says that his college experience was "Busy. Very busy. Lots of long hours/days/and nights in the studio. There was lots of observation involved and teaching time in classrooms."
  The reason he wanted to become an art teacher was because his high school art teacher was "a pretty amazing man."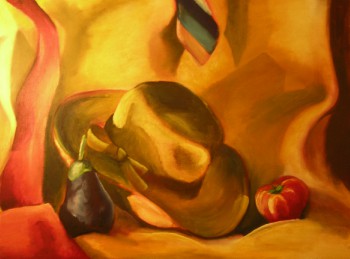 "Of course he taught me concepts like one-point perspective, mixing tints and shades with paint, and many other similar practices. However, he made me realize the importance of sketching and how patience with art is crucial," said Myers.
  Myers credits art teacher Chris Cordell as the inspiring art figure in his younger life. "She graciously shared both her classroom and her students with me. She made me understand that learning opportunities spark up regularly in the studio and to never ignore those chances to educate students, regardless of whether the lesson is art or life," said Myers.
  Myers' has let it be known that his favorite medium to use is oil. "It is just so simple to mix colors when using oils," said Myers.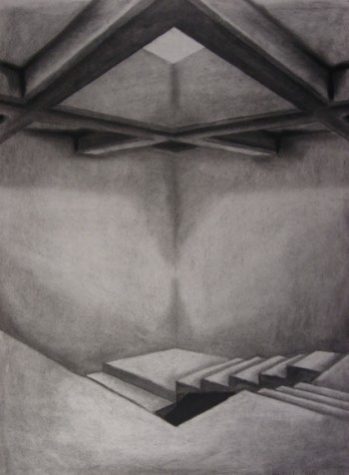 Myers has his own artistic inspiration. "Cooper, my six year old son, is simply creative and enthusiastic. He always wants to create, make, and draw. He and I are always building stuff out in our garage," said Myers.
  Not very many students have anything bad to say about Mr.Myers. In fact, most students and teachers love him.
  Senior Dae'huan Gray is one of those many people that quite enjoy Myers' style. "He's genuine about art, he gives good advice to his students about the flaws in their art, and he's got a pretty nice personality," said Gray.