A new Beauty for the Beast
  Disney has brought another animated fairy tale to life as Beauty and the Beast hits the big screens again this March.
  Harry Potter star Emma Watson (Hermione Granger) is playing the role of Belle with Dan Stevens at her side playing as the Beast in this fantasy world created by director Bill Condon.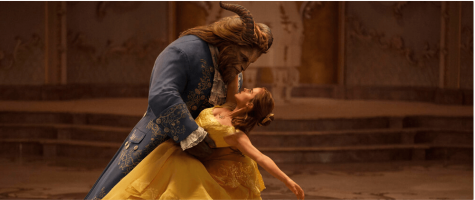 Emma Watson is very connected to her Disney role as Belle and believes that anyone who had Disney in their lives as a child knows that it sticks with you forever.
  "As a child you, love Disney, but as an adult, you still love Disney because it's sort of connected with you, that childlike feeling that everything is going to be okay and there's hope in the world," said Watson. "You know playing Belle and to actually get to live in the world is just amazing."
  In 2005, Disney created the real life fantasy of Cinderella with the role played by Lily James that was a complete success.
  "Disney hasn't lost any of its old-fashioned magic," said a critic from Rotten Tomatoes website.
  Watson was asked to play the role of Cinderella, but turned the part down. Instead, she decided to play the magical role of Belle that was offered to her only a couple weeks later.
  Junior Danielle Simpson expresses how she feels about Cinderella (2015) in comparison to Beauty and the Beast (2017).
  "I think that Beauty and the Beast is going to do a lot better than Cinderella did because Cinderella wasn't that interesting. It was pretty much the same thing is the animated version, so it got kind of boring," said Simpson. "But I love Emma Watson as an actress, and I think this role is going to be a step up for her in her career and she can definitely pull off this part."
  Watson's singing has gotten everyone's attention as she has spoken to media about her fear of singing on screens for the first time. She was very excited to be able to dance to the well known songs "Be Our Guest" and sing "Something There."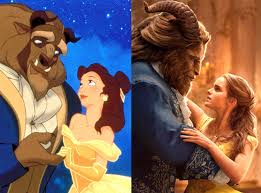 Senior Sydney Delpi is excited to hear Watson's voice as Belle is known to sing one of the most notable Disney songs.
  "I think she's going to kill it," said Delpi. "I heard bits and pieces of it already off of Youtube and on one of the interview videos about the movie and it already gave me chills. I love this movie, and I hope that the actors come through in making this something real for everyone."
  As the time for the movie draws closer and closer, Beauty and the Beast fans are growing more excited for opening night.
  Junior Julia Twaddle questions whether or not this new version is going to do as well as the animated version from 1991.
  "I think the animated version; it will get more views especially with an older crowd. They grew up with that version, so it will mean something more to them than the newer one would," said Twaddle. "I think the new one will still be good but, there won't be as many views as the first version."
  Fans are ready to see one of their favorite fantasies come to life on big screens around the country.
  Beauty and the Beast will be in theaters March 17, 2017.
About the Writer
Autumn Polanowski, Reporter
Senior Autumn Polanowski is in her first year of The Courier's staff. She is very interested in giving advice to her peers through her writing and by showing...