What Is Hot: Spring Fashion 2017
Make this Spring your best dressed year yet. Although this season is more than a month away, we can say hello to Spring fashion much sooner with this warmer weather. For every season, there is a hot new trend to follow, especially for Spring 2017.
The 80's Bounce Back
Say goodbye to last years 70's trend and make way for this year's 80's trend. Metallic clothes, band t-shirts and
jumpsuits were beloved clothing pieces back in the day, and they are surely rising to the top again. These clothing items can be found at many stores who have begun putting out their Spring collections, such as Forever 21. All three of these pieces are spunky and chic if worn correctly. The best way to wear a jumpsuit is with a neutral colored heel. Try pairing a bank t-shirt with loose fitting jeans and Converse for a true 80's appearance. Match a bright metallic skirt with a black shirt and boots or heels to make your outfit stand out.
Flower Power
Flower patterns are here to stay. Every fashion designer and clothing store shows their inner flower power each season. But, Spring is the season where floral clothes are most common. From dresses, to pants, to skirts, to shirts and even accessories, floral dominates clothing the clothing industry. Having one piece with a floral touch pairs so well with neutral colors. Because this season is all about bold moves, you can expect to see a lot of bright floral patterns with big flower prints all over.
Minimal Makeup, Bold Lips
As can be seen on many celebrities nowadays, pale faced makeup and bold lips is the hottest new makeup trend. Showing off defining features expresses one's inner beauty. Rather than upping your foundation color and bronzer, keep it true to your skin tone. Using a bold lip color, such as red or a deep purple, will truly stand out on your skin, giving you the celebrity look. Defining your eyebrows will also contribute to this look, as it better enhances your features. Having simple makeup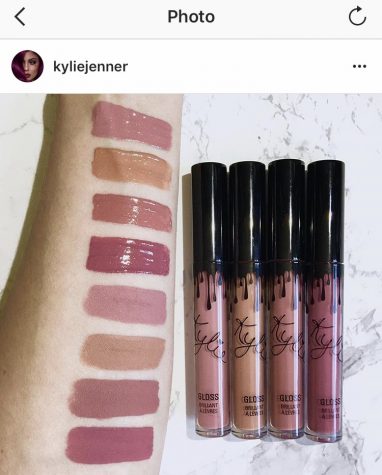 keeps your face looking natural and feeling refreshed. Bold lips, lashes and brows draw attention away from the skin if you're one with acne. Makeup stores, such as MAC Cosmetics, will sell products perfect for this Spring trend.
About the Writer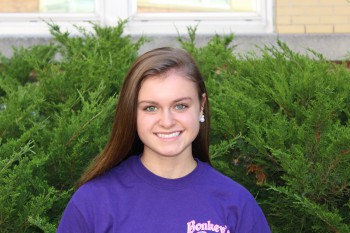 Emily Christian, Arts & Entertainment Editor
Senior Emily Christian has been part of the Courier staff for two years and is an Arts and Entertainment Editor. At Susquehannock High, she is involved...