Sorice and Truscott Retire after 33 Years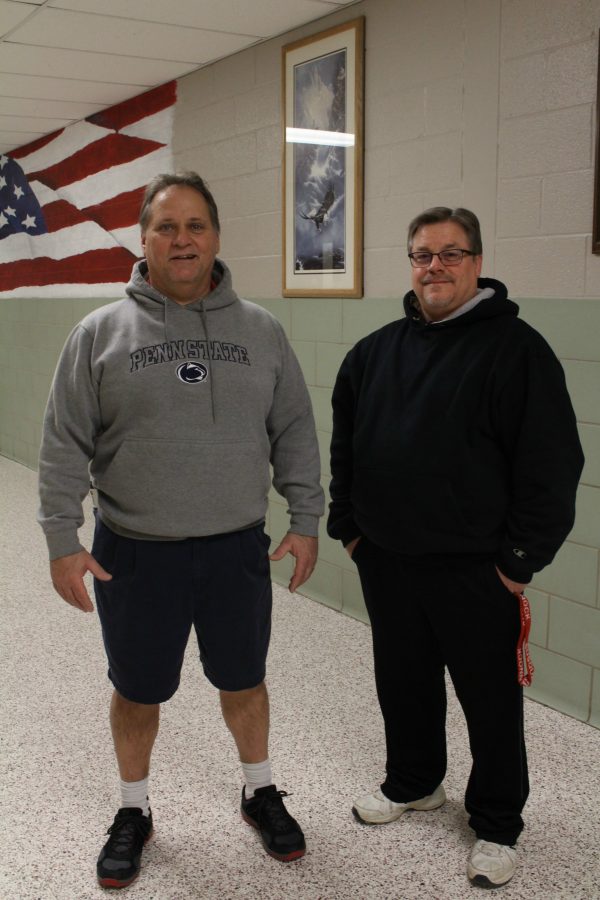 After sharing an office for 33 years, Anthony Sorice and Douglas Truscott are retiring from their teaching positions at Susquehannock High School at the end of this school year.
Since 1986, these two teachers have taught a variety of different subjects at Susquehannock.
Sorice has taught 9th and 11th-grade health classes and all physical education classes offered (except yoga).
Truscott has taught health classes, physical education and driver's education.
"It's definitely bittersweet," said Truscott. "I'll miss a lot of things. I'm just ready to move onto the next chapter in my life. I'm probably going to miss the kids the most."
Both teachers were very interested in health and personal fitness. Throughout their years, they have coached many different sports teams.
Sorice coached junior high football, varsity football, varsity basketball and junior varsity softball.
"I remember in 2001 when the football team was 9 in 1, and we ended up winning our division. That was one of my favorite memories while coaching a sports team," said Sorice.
Truscott has coached wrestling, cross country, basketball, softball and football.
Truscott and Sorice have considered each other close friends throughout their 33 years of teaching.
"We've done everything else together, so why not retire together," said Sorice.
Truscott feels the same way and is happy that he gets to share this moment with someone he considers as one of his closest friends.
"I think it's cool, and we've been here together the whole time and just kind of going out together. I can't think of a better guy to share an office with for 33 years and then retire together in the end," said Truscott.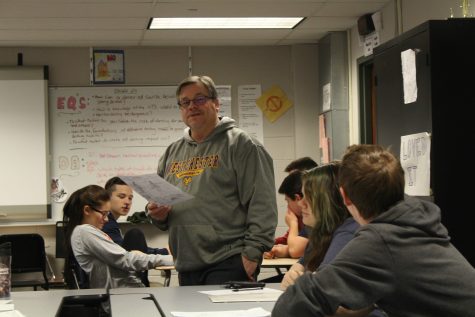 After retiring they are ready to start the next chapters in their lives and see what the future has to hold.
"I'm ready to do more for myself and spend more time with my family," said Truscott. "It's going to be nice to experience something new." Sorice is also looking forward to a change.
"I'm mainly excited about doing something new and spending time with my family and my kids," said Sorice. "I get to go out and do something for me which will be nice too. It's going to be weird not being here every day, but it's time to start new."
Students are sad to see them both go, but they hope that both teachers will come back to visit. Seniors hope that they will see them out in the real world.
Senior Carl Ferlitch had Sorice his sophomore year as his health teacher.
"I think it is sad that Sorice is leaving because he's a really great teacher and also a really great guy," said Ferlitch.        "He would always talk to his students, it showed that he cares about each of them which is something that I think we all admired."
When students compare Truscott and Sorice, a majority of them believe that they both are very similar in the way they teach and run their classrooms.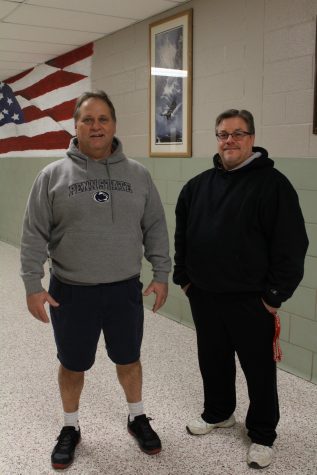 Senior Jacob D'Amore had Truscott for his sophomore and junior year and says that he always mixed up Truscott with Sorice.
"They are both like the same person. They are extremely outgoing and have a great sense of humor with their punny jokes," said D'Amore. "They have great relationships with their students, I always mix up their names because they are so similar."
Throughout the years, they have built up many memories that they will never forget.
"We talk about the old days a lot and reminisce about certain kids and about the sports we coach. It's great, especially since we've shared an office together for all of these years."
Truscott and Sorice are beloved teachers that will be missed at Susquehannock.
About the Writer
Autumn Polanowski, Reporter
Senior Autumn Polanowski is in her first year of The Courier's staff. She is very interested in giving advice to her peers through her writing and by showing...