Alliance Club Hosts Bring a Friend Day
Hang on for a minute...we're trying to find some more stories you might like.
  Alliance, Susky's LGBT club, hosted Bring a Friend Day on Wednesday, January 25.
  The goal is to promote tolerance and diversity in the club, as well as in the hallways, cafeteria, and classrooms as well.
  Supervised by English teacher Erica Littleton, the club meets every Wednesday to do activities and catch up with one another.
  "Alliance to me just means creating that environment that we want at the school where everyone knows that he or she is important and has a place at the school. And where each person knows that there is a safe place to go and be accepted," said Littleton
  On Wednesday, the club members made friendship bracelets, talked about their days, and listened to music.
  The energy in the room was very positive, and it was a safe space for all students.
  From Bring a Friend Day, students can learn respect for all people and educate themselves about what LGBT is all about.
  Founding member junior Nell Pugliese wants people to practice acceptance and be kind to all people.
   "It is literally an Alliance between everybody who identifies as LGBT in the school and their friends as a way to unite and show support for each other," said Pugliese.
  In the eyes of the members, Susky is already a pretty accepting place, but Bring a Friend day can help get the word out even more to those who still do not understand.
  "There's not a lot of ignorance, it's not overwhelming in this school, but there are a couple people…," said junior Virginia Shelley.
  Overall, Bring a Friend Day is a way to make Susky a friendlier place where all students have a happy and safe learning environment.
About the Writer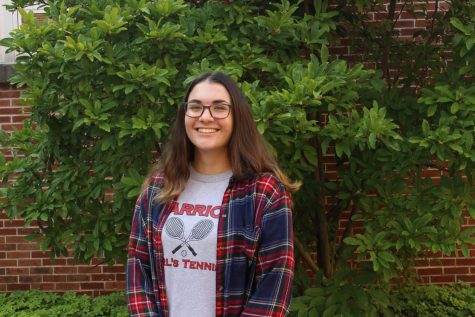 Mia Kobylski, Editor-in-Chief
Senior Mia Kobylski has been on the Courier staff for three years. She plays on the varsity tennis team and participates in Best Buds, Student Council,...