Farewell to Obama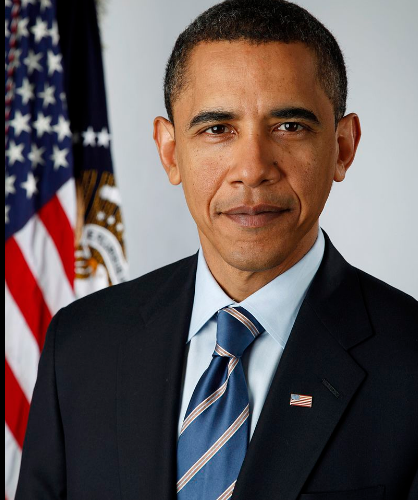 Hang on for a minute...we're trying to find some more stories you might like.
It's been a long eight years of ups and downs, and it seems it has begun again with recently named president Donald Trump. With all the chaos and uproar about newfound president Donald Trump, let's go back eight years when the first African American president was named: Barack Obama.
Obama wasn't always at a presidential rank; he worked hard for his position. Obama was born in Hawaii in 1961 to his mother Ann Dunham, and father, Barack Obama Sr. With various struggles, Obama ended up living with his grandparents and graduated from a school where he was 1 of 3 African Americans in the whole school. Obama quickly was conscious of the racism and discrimination endured by many and what it was like to be an African American. It didn't stop Obama though, he continued his education and graduated with a Harvard law degree. Obama wanted to do more, so he wrote an autobiography about called, Dreams from My Father: A Story of Race and Inheritance. The story received so much publicity and praise from around the world. This led to Obama's running for a seat in the Illinois State Senate as a Democrat.  After his win in Illinois, Obama knew he could go farther. He ran for the Presidential Democratic party in 2008 and won. Obama was sworn into the presidency on January 20, 2009 and after 4 years of presidency, he ran again. Obama won and remained president for a second term.
Obama is not the only one people will miss when he leaves; beloved Michelle Obama will also be missed as she 
leaves. First lady Michelle Obama grew on the people with her courage and empowerment that could move mountains. Michelle planned on making an impact on the people with her campaign to bring healthier food to schools and families. Michelle's program, Let's Move, started as a way to get healthier lunches into schools and encourage children and teens to get active. When Michelle left she, wanted to make mark on the country by aiding families and schools to live a healthy lifestyle to prevent childhood obesity.
As Obama's presidency comes to a close, the country will still have the legacy of his accomplishments. Between his passing of the health care reform, helping to rescue the economy and helping to protect the LGBTQ, he has left the White House as an accomplished man with only intentions of bettering the country. Obama not only accomplished his goals as president but completed his goals as a father, raising two daughters, Malia and Sasha and as a husband working side by side with his wife Michelle Obama. Although Obama may not be president anymore, he still plans to be involved in the political world and help to better the country from a different position.