Trumps Are In, Obamas are Out
Hang on for a minute...we're trying to find some more stories you might like.
  Donald J. Trump is set to take office on January 20, 2017, ending the eight-year reign of President Barack Obama and his family.
  President Obama is known for taking troops out of the Middle East, finding and killing Osama Bin Laden and expanding health care.
  His wife, Michelle Obama, also had a significant impact on the country, tackling healthy eating and childhood obesity.
  However, some feel the legacy of the Obamas is threatened by Donald J. Trump and his family.
  According to The Washington Post, Trump plans to get rid of some of the Obama's policies such as healthy eating initiatives, which could lead to another increase in childhood obesity in addition to getting rid of Obamacare.
  Trump does not approve of Obamacare and would like to see changes, such as lower costs and does not want to force people to purchase insurance if they don't want it.
  Trump also has different takes on education, as he supports options for parents and students in the form of charter schools, as well as providing money to pay for poor children to go to private schools instead of failing public schools.
  Obama's take was to diversify schools, in order for race and religion issues to diminish and have more federal control to have all students treated fairly.
In addition to the two presidents being different, their wives, the First Ladies, are different too.
  Melania Trump has been a focal part of the Trump campaign but plans to stay in New York until the end of the school year with the Trumps' youngest child, Barron.
  M.Trump is not the stereotypical first lady, taking a long distance approach, while Michelle was hands on during her husband's eight years in office.
  It is said that perhaps the Trumps' daughter, Ivanka Trump, may take on some duties, as other president's children have done before.
  From Trump wanting to build a wall on the Mexican-U.S border to wanting to deport illegal immigrants, people have had many conflicting views on the President Elect.
  However, he is set to take office later this month and become the new President of the United States.
About the Writer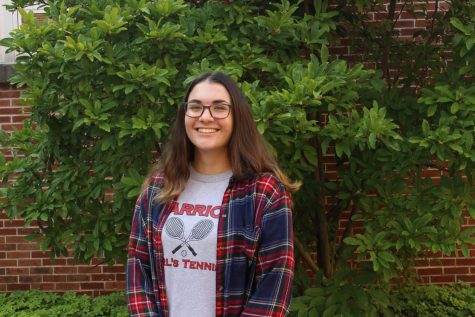 Mia Kobylski, Editor-in-Chief
Senior Mia Kobylski has been on the Courier staff for three years. She plays on the varsity tennis team and participates in Best Buds, Student Council,...