A Year to Remember: 2016 in Review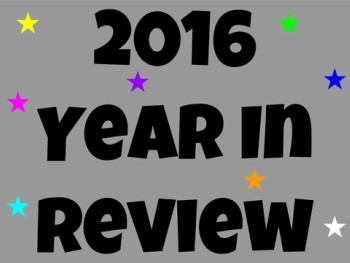 Hang on for a minute...we're trying to find some more stories you might like.
2016 was full of events that impacted the world, including: deaths of incredible people, disasters that stunned the public, and an Olympic victory for the United States. This was a year for the history books, take a look:
David Bowie Died (January 10)
British musical legend David Bowie died at the age of 69 from liver cancer. His iconic and innovative look and musical stylings have impacted the world for decades and will continue to live on. Bowie not only had a career as a singer but as songwriter and actor as well.
State of Emergency Declared in Flint Michigan (January 16)
President Barack Obama declared a federal emergency in Flint, which would provide funding for the crisis. In Flint, the water was contaminated with lead, which made it unsafe to drink. The government has been providing filters, clean water, and other resources to the citizens.
Dakota Access Pipeline (June-December)
The Dakota Access Pipeline (DAPL) is an oil transfer pipeline that protesters are saying is dangerous to Native American lands. Opposers point towards the fact that if the DAPL were to burst, it would contaminate the only drinking water for the Natives in the area. There are camps set up to try to stop the construction of the DAPL, and in some ways they have worked. The US Army Corps of Engineers had deemed the pipeline unsafe and has implemented guidelines The company building the DAPL said that they will reroute the pipeline, but it is unclear whether or not the company will follow the US Army Corps of Engineers' guidelines.
Pulse Nightclub Shooting (June 12)
A man named Omar Mateen killed 49 people and wounded 53 in an attack inside Pulse on June 12. Pulse is a gay nightclub in Orlando, Florida and the attack was a mix between a hate crime and a terrorist attack. Mateen then died in a shootout with police. A memorial stands at the sight to remember the victims.
Pokémon Go (July 6)
Pokémon Go was the biggest game this year. In the game, players would go around and find the Pokémon at different landmarks around the world. According to Survey Monkey, there were about 21 million active users as of July 11.
Rio Summer Olympics (August 5-21)
The Summer Olympics were held in Rio this year. New events added to the games this year included: golf, sevens rugby and kitesurfing. The United States brought home 121 medals, including: 46 gold, 73 silver, and 38 bronze. Big winners include: swimmer Michael Phelps (6 medals), swimmer Katie Ledecky (5 medals) and gymnast Simone Biles (5 medals).
iPhone7 (September 7)
The newest Apple gadget was released this year. It includes a new and improved camera, a brighter display, water resistance, and better speakers. There is also a new home button that does not require one to push on it. Two new colors were also added: matte black and jet black. However, the iPhone 7 does not have a headphone jack and has wireless earbuds instead.
Presidential Election (November 8)
The election this year was the cause for family feuds, school drama and loads of hate from both sides. The candidates, Donald J. Trump and Hillary Clinton battled it out, and their supporters were as passionate as ever. Trump was the victor and is set to be inaugurated on January 20, 2017. In light of his victory, he will be giving up his business dealings to others, in order to focus on running the country to his fullest ability.
Oakland Fire (December 2)
A deadly warehouse fire during a party killed 36 people on December 2. According to the government, the building was unfit for living, but people had lived there anyways. The building did not meet all standards and was a fire hazard. The fire department sifted through ashes and debris to find the remains of victims. It is said that the fire was so fast moving that the party goers had no way of getting out. Investigators are looking into the owner of the building and whether or not the fire could have been prevented.
John Glenn Died (December 8)
John Glenn died on December 8, 2016 at the age of 95. Glenn was an astronaut, a senator, and an engineer. He is known as the first human to orbit Earth and was a pioneer in his field. Glenn became involved in the military as an aviator and became an officer. He became involved in politics and won four consecutive terms for Ohio Senate.
About the Writer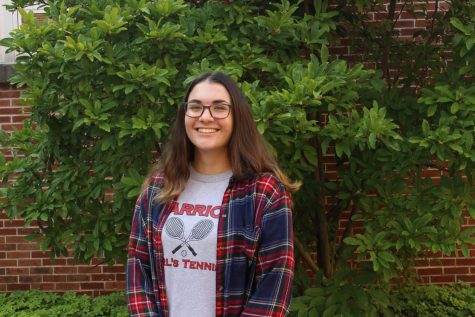 Mia Kobylski, Editor-in-Chief
Senior Mia Kobylski has been on the Courier staff for three years. She plays on the varsity tennis team and participates in Best Buds, Student Council,...