The Hamilton Mixtape Set to Top the Billboard Chart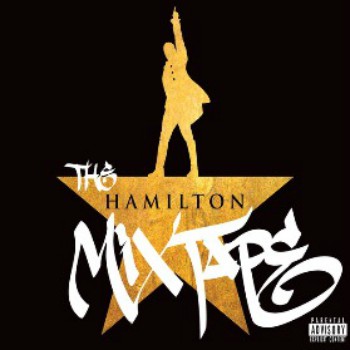 Hang on for a minute...we're trying to find some more stories you might like.
   A mixtape of the original Hamilton soundtrack, entitled, The Hamilton Mixtape, was made by popular artists and the creator of the musical, Lin-Manuel Miranda.
  Hamilton is an acclaimed Broadway musical with a unique soundtrack to accompany it.
  The soundtrack is not typical of a musical, as the songs fall into the hip hop, R&B and rap genres.
  The album was released on December 2, and the new album is set to top the previous record and be number one on the Billboard chart.
  Changes made to create the mixtape include more rapping, different singing styles, new arrangements and entirely new songs not featured on Hamilton.
  Those who have listened to both the original and the mixtape, such as sophomore Megan Watkins, see some aspects of the mixtape as better than the original.
  "I think some songs are better. They edited a bunch of songs and added different verses," said Watkins. "I think I saw something where Lin-Manuel Miranda said that he allowed the artists… to add their own lyrics. It's different, but a good different."
  Artists featured on the mixtape include: Nate Ruess, Andra Day, Kelly Clarkson, Jimmy Fallon, John Legend and Usher, along with many others.
  On the track, there are songs that capture the Revolutionary time period, such as Revolutionary War battles, while other songs talk about current events like immigration.
  Although there are both historical songs and current songs, listeners can relate to the lyrics, and even those who are not fans of Broadway are finding themselves jamming along to the track.
  Social Studies teacher Andy Warren attributes the musical's success to the diverse music styles and modern interpretations.
  "I think the original musical as well as the mixtape have been so successful because they have taken a story that some people are familiar with and told it in such a fresh and innovative way by incorporating modern music …," said Warren. "This is truly a music listening experience that has a little something for everyone."
  The Hamilton Mixtape, and also the original Hamilton, can be downloaded or found on Apple Music, and Spotify, and some songs are on YouTube.