Trump Named Time's Person of the Year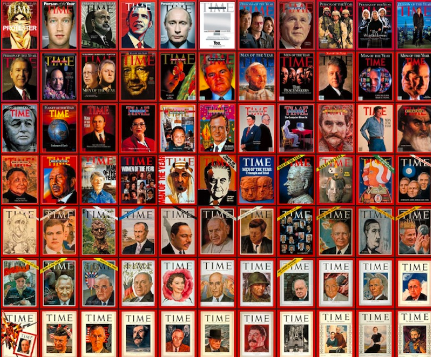 Hang on for a minute...we're trying to find some more stories you might like.
No one ever said the Times Person of the Year has to make a positive impact on society in order to be honored. Years have gone
by, and  Times has honored people like Vladimir Putin, Joseph Stalin and Adolf Hitler; it was definitely not because they made the world a better place. But this year, as if there was not enough separation in our nation, President-elect Donald Trump has been named Time's Person of the Year.
With the past year and recent election,Trump has been the main attraction as the nation has become the most divided with his winning. The nation is split in half, and half believe he is an unfit President and represents all the things parents tell their kids not to be. On the other hand, the other half stands up for Trump and his values and plans to "Make America Great Again."
Although Trump made a huge impact on the country this year, it was not necessarily for the better. Outbreaks of riots and protests have occurred over the outcome, and people have yet to see him make a positive change and win over all the citizens for the better. On the nominee list, along with Donald Trump, was Olympian Simone Biles, Hillary Clinton, famed super star Beyonce Knowles and the hackers, who took an entire LA hospital hostage for ransom to restore employees access to emails and records. Finally, there is the Facebook creator Mark Zuckerberg. These nominees had as good of a chance as Donald Trump. For example, Beyonce has been loved for years for her powerful and soulful music, or Simone Biles, who at a young age, made a huge impact in the 2016 Rio Olympics as a gold medalist gymnast.  Even hackers may have made a more positive impact this year than Trump.
Time's editor Nancy Gibbs even said it herself that, "…we have never seen one person, operating in such an
unconventional way…" according to CNN. The magazine continued to point out his fascinating flaws by also titling him as "President of the Divided States of America," which Trump may not want to jump for joy for. This title might not be what Trump needs as it can hint that the rest of his presidential term may divide the nation further than it already has.
Although Donald Trump may not be the greatest, most positive person to be named Time Person of The Year, there is one thing for sure; we all have another SNL sketch to watch this week.