Spanish Students Sing Along With Emir Sensini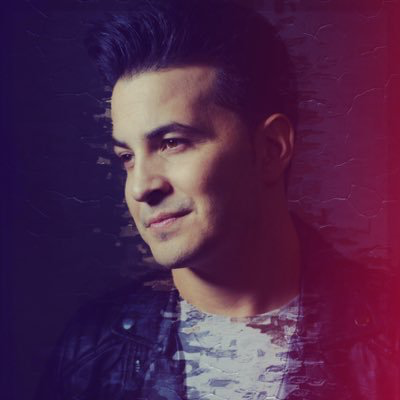 Hang on for a minute...we're trying to find some more stories you might like.
After what felt like the shortest 4 hours of their lives, students in Spanish I and II could be found chanting "Soy Feliz"
together in unison with big smiles on their faces as they attended Emir Sensini's concert at Spring Grove High School last Tuesday.
Emir Sensini is an Argentinian singer who is best known for his album, Valorate. After releasing albums to Spanish speaking countries and the US, he has been going from school to school, providing students with a concert to allow them to better their Spanish skills, while engaging with them and having fun.
Not only was this concert a way to let loose and have fun, but it was a great way for students to investigate a deeper interest in Spanish language, according to Spanish teacher Michaele Rayburn.
"By attending a concert, students don't even know that they are enjoying the music while learning vocabulary and verb conjugations," said Rayburn. "I want to help ignite the passion of learning Spanish as it will be the 1st spoken language by 2050 simply by the growth of the Hispanic population in the USA."
While some students may have attended the concert as a way to get out of school, sophomore Olivia Muller decided to go for other reasons.
"Yes, the trip got me out of many class periods. However, I went because I was curious about the concert and what the experience would be like," said Muller.
Señora Rayburn hoped that music would be an interesting way for students to engage with the language, as it allowed them to absorb the language and culture outside of the classroom.
"I wanted the students to gain an interest in Spanish via the music, the interaction of activities at the concert, and to see that other students do love Spanish," said Rayburn. "I want to spark a deeper interest in the love of learning Spanish."
Muller would agree with Rayburn as she fully enjoyed her time spent at the concert.
"In between songs, Emir would call up students for activities like dancing, soccer tricks and Spanish tongue twisters before performing again," said Muller. "I liked the music and energy given during the concert. And I even got an autograph, as well as a picture with Emir."
Freshman Joe Gusherowski also feels that he has positively benefited from this concert in more ways than one.
"The concert benefited me by helping me with not just vocabulary, but also with listening skills," said Gusherowski.
Gusherowski would like to attend more culture related trips like this, as he finds he is able to apply his knowledge and create great memories.
"I would recommend that we have more Spanish trips like this because we learn lots in the
classroom about the language but then to be able to go out and use the skills we learned is very worthwhile," said Gusherowski. "My favorite moment of the concert was at the end when Emir sang 'Soy Feliz' because it is a good song and everybody was really into it and having a great time with each other."
Emir's concert appears to have been a hit with many Spanish students and teachers.