Artist of the Week: Stephanie Gardecki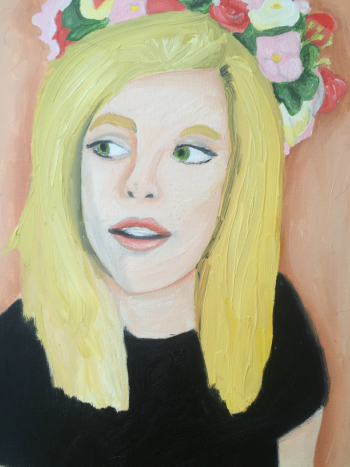 After a long day at school, senior Stephanie Gardecki sits at her desk and starts sketching to clear her mind from all stress and worries.
  As she does so, she reflects on her passion of art and makes goals for herself as an artist.
"[My inspiration for art is] Walt Disney…he's really cool," said Gardecki. "I always thought he was interesting. He came from nothing and was able to do something really great. That's why I look up to him."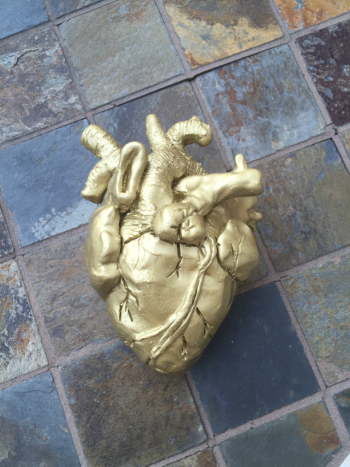 Photo by Stephanie Gardecki
  Besides Disney being an inspiration for her, Gardecki hopes to eventually land an internship with Disney in some way.
  To do so, she will need to gain experience in the graphic design field.
  Ready to start her career, Gardecki has taken graphic design and art classes in school and has also taken a graphic design class at Pennsylvania College of Art and Design, her top choice for post-secondary education. There Gardecki will major in graphic design.
  Art teacher Wesley Myers gives his insight on what he thinks will be most beneficial to Gardecki after high school.
  "Sketch. Sketch. Sketch. Just like in any other field, you can have as many ideas as you can," said Myers. "Especially in the graphic design world, you're going to be pitching these ideas to people or to your bosses, and the more ideas that you can have for them, like a menu to shop around on, you're going to have a greater chance for success."
  Senior Sharon Nelson has seen Stephanie's work ethic and feels that she is very determined.
  "Stephanie is very persistent," said Nelson. "If she puts her mind to it, she'll never give it up, and that's an admirable trait because no matter what she's doing she'll get it done somehow."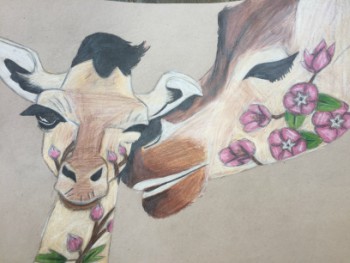 Photo by Stephanie Gardecki
  On a similar note, Myers feels that Gardecki is dedicated to her work, as she has shown progress in her artistic abilities through spending time outside of school to practice her craft.  
 "She hasn't taken too many art classes; a lot of it has been on her own. She's one of those who practices at home on her own time where it can be a hobby, and she doesn't feel pressured in here," said Myers. "Like a lot of students, they come into the realm on their own as a younger artist in early high school years and recreate and look at other artists to develop their own touch and color scheme."
  Overall, Gardecki is excited to further her education in graphic design and looks forward to gaining as much hands-on experience as possible.
About the Contributor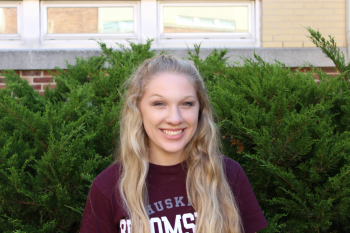 Logan Garvey, Editor-in-Chief
Senior Logan Garvey, a third-year Courier reporter, is editor-in-chief of the publication. At Susquehannock, Logan is also a part of the cast and crew...