The Tribe 'Thanks You 4 Your Service'
   A Tribe Called Quest has recently released their new controversial ,and last, album We Got It From Here…Thank You 4 Your Service, sending many fans into a frenzy. 
  A Tribe Called Quest, a hip hop group that originated in 1985 from St. Albans, New York, has four members: Q-Tip, Phife Dawg, Jarobi White and Ali Shaheed Muhammad. The members of A Tribe Called Quest were working on this album for almost four months when Phife Dawg passed away. The group still continued to work on the album and include Dawg's verses on the album. The album reached the equivalent of 135,000 album units in the first week, 112,000 in traditional sales, and number one on the Billboard 200 Chart.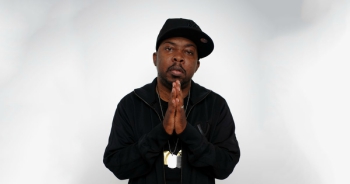 "We The People…" is the most popular song on the album. The chorus of this song talks about what Donald Trump said during his campaign and in the past. The lyrics state, "All you Black folks, you must go all you Mexicans, you must go, and all you poor folks you must go, Muslims and Gays, boy we hate your ways." What A Tribe Called Quest is saying in this verse is Donald Trump has a problem with people of color or people that are different than heterosexual and Caucasian.  
  "The Space Program" was a fan favorite with Phife Dawg verses. The message that they are trying to send in this song is that regardless of age, color or gender everyone should be united together as one. The lyrics say, "Gotta get it together forever, gotta get it together for brothers, gotta get it together for sisters, for mothers and fathers," The outro of the song includes words and the song "Oompa Loompa" from Willy Wonka & the Chocolate Factory.
  "Solid Walls of Sound" includes Elton John in the chorus of the song along with all of the members of A Tribe Called Quest. "The man with a plan who made it real for us all. Like Marauders on a mission we killin' dance halls." All of A Tribe Called Quest's music is very politically aware, while also giving off a very upbeat vibe.
  All of the songs on this album are worth buying, and it is definitely an album for very opinionated people. We Got It From Here… has left many fans hoping A Tribe Called Quest will release more albums after this. 
About the Contributor
Jayde-Rhiannon Jackson, Photo Editor
Sophomore Jayde-Rhiannon Jackson is the photo editor for the Courier staff. She is currently involved with student council, the literature magazine, and...