Black Friday Slims the Nation's Wallets Again
Hang on for a minute...we're trying to find some more stories you might like.
 Black Friday is often called the Hunger Games of shopping.
 Right after Thanksgiving dinner, people grab their credit cards and hit the shops, letting nothing stop them on the way to a good deal.
Some shoppers even camp out for days in order to be the first in line when stores open for the mobs of shoppers.
  Sophomore Angelica Hunt thinks that the people who sleep outside of stores may not be celebrating Thanksgiving to its fullest.
 "It's a nice way to end off Thanksgiving…[but] I think for the people that camp out, it takes away from Thanksgiving itself," said Hunt. "People can't really be with their families, and they're just going to go out and sleep in the cold."
 Black Friday serves as a way for consumers to get started on their Christmas shopping, and many take advantage of the large discounts on otherwise expensive items.
  Kohls, Best Buy, Amazon, Target and Walmart are some of the hot spots for shoppers this year with great layaway and steep discounts.
  Sophomore Meghan Adams enjoys Black Friday shopping and loves the deals.
  "I think it's pretty great! I've gone Black Friday shopping before and gotten a lot of stuff," said Adams.
  Appliances, clothing, electronics and toys are the most purchased items, and with the holidays, retailers are able to make a pretty penny on their most popular brands.
  According to a survey by thebalance, consumers are projected to spend about $938 individually during holiday shopping trips.
  Sophomore Ethan Horn's family goes Black Friday shopping, but he believes it is detrimental to families.
  "Yes, it's good for it's deals, but it's tearing families apart," said Horn.
 People have been skipping Thanksgiving altogether to be the first in line for sales.

Brawls with other shoppers over televisions and iPhones is more important than family and turkey for some.
  Experts are now saying that Black Friday may not be worth it anymore.
  Shoppers are becoming wary of the crowds and if the deals are really any different than other sales.
  According to money.usnews, some deals on Black Friday may not be as good as they seem, as some retailers use previous sales or the deals are not as good as they are during other parts of the year.
  If planning to venture out on Black Friday, beware of how much it could be taking away from Thanksgiving, but also take advantage of some early holiday shopping deals.
About the Writer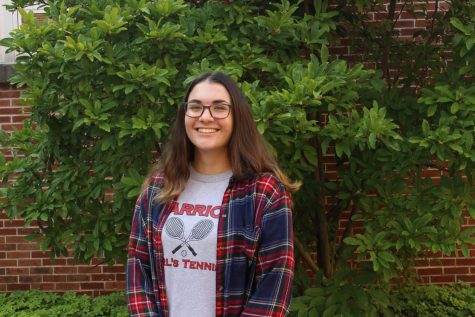 Mia Kobylski, Editor-in-Chief
Senior Mia Kobylski has been on the Courier staff for three years. She plays on the varsity tennis team and participates in Best Buds, Student Council,...