Dancers of Susky Work
By Grace Gorham, Contributing Writer
November 18, 2016|125 Views
  People oftentimes do not recognize dancers as athletes because no one can see the power, strength, and pain that goes into it.
  Freshman Natalie Thomas has been dancing for 5 years and it is definitely her passion.
  "I love to dance because it's how I express myself when words aren't enough. I also love it because it allows me to be with my closest friends who share the same passion I do," said Thomas.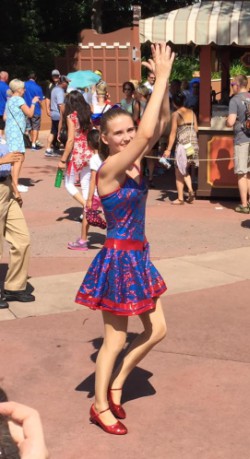 Freshman Nadia Mock loves to dance because it is different.
  "I love to dance because it lets you express yourself and what you're feeling through music. Also because it's different than any other sports, like football or something where you're doing the same thing every time. In dance, everyday you're learning a new dance move or you're learning a new dance," said Mock.
  Mock has been dancing for 12 years, and she has accomplished a lot throughout those years.
"Major accomplishments throughout my dance career are the awards that I've won from previous dance competitions. I've also gotten to perform in Disney multiple times, and on a cruise ship. Also, getting to take dance classes with famous dancers and getting to learn from them," said Mock.
  Freshman Emma Williams has been dancing for 11 years and also has some major accomplishments.
  "Over the summer I auditioned for the Rock School summer intensive and got in! People from all over the world auditioned and came to the Rock School of Dance. I was also given the lead role in our ballet of the 12 dancing princesses," said Williams.
  Even with the successes that Williams has had, she has not gotten to where she is without problems.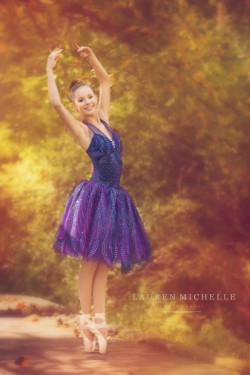 "One setback that I have faced throughout my dance career is lacking some of the flexibility that many other dancers naturally have. I have worked through this challenge by taking time every night to stretch. Even though it takes more time out of my day than dance already does, it is worth it to get better at what I love," said Williams.
  All of these dancers believe that dance is not recognized by others as a sport.
  "No, they are not recognized, because most people do not think the sport is hard, and because our school does not have any programs for dancers or dancing," said Thomas. "I feel like dancing should be recognized more because of all the hours outside of school that we put into it. I dance at least 6 days a week for 4 hours a night, so this is something that I put time and effort into and it would be nice to be recognized."
  Currently, the only recognition that the school has for dancers is the option to dance in musicals, which some cannot do because of conflicts with their competition schedules.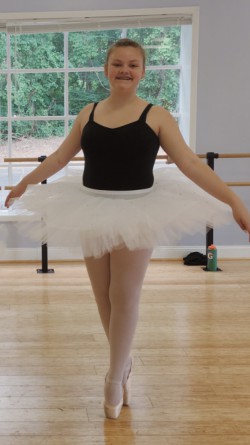 These dancers also have ideas to get the recognition that they deserve. 
  "They could try to form a dance club or just something for dancers who want to be part of school activities and dance," said Mock.
  Overall, dancers at Susky are often overlooked, even though they are just as dedicated as any other athlete. 
About the Writer
Grace Gorham, Contributing Writer
Senior Grace Gorham is a contributing writer for the Courier this year. Outside of school, she rides horses competitively. In her free time, she enjoys...