Lost in Harmony
Lost in Harmony, Apple's free app of the week, focuses on Anime and multiple different types of games on the app.  Many Apple users do not know about the free app of the week, but some make sure to check up at the beginning of each week to see what the app is.
  The different activities in the game are based on the two characters Kaito and Aya. In this game, they are riding through different animated scenes on Kaito's skateboard in all of his dreams. The character's purpose was to tell a story about how Kaito dreams about Aya and hopes she is okay while she goes through a treatment. This game does not have any purpose at the end, but just to play until you die.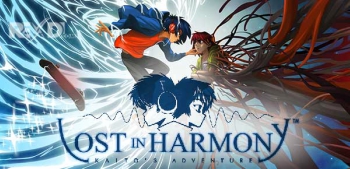 Many other games like Lost in Harmony have one standard music setting every time a round is played. In Lost in Harmony, the music is different and very upbeat.
  Each level of the game is different and gets more and more difficult as the players go. These levels can vary from about six to five minutes each or even shorter. Throughout these different levels, the player has to swipe up to jump and swipe left and right to go through the obstacles. Once obstacles stop, players press the stars in the order they pop up for more points. Then the obstacles can start again. In order to pass a level, the player must receive a ranking of a C or higher, meaning 50% or higher.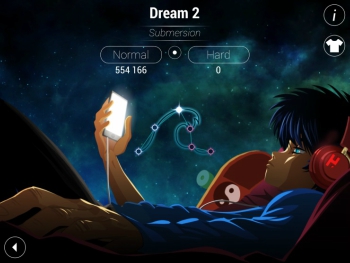 The scenes for the levels can change from dreamy to intense within a minute of the level. As a player of Lost in Harmony, this keeps the game from getting boring and unsatisfying.
  Players can create their own levels and create some of Kaito's dreams. Soon the game creators will be releasing another addition to game, but the name has not been released yet.
  Lost in Harmony is definitely a game to take a look at while it is still free for the week and one to even consider buying after the week is over.
About the Contributor
Jayde-Rhiannon Jackson, Photo Editor
Sophomore Jayde-Rhiannon Jackson is the photo editor for the Courier staff. She is currently involved with student council, the literature magazine, and...