Boy's Soccer Wins Big Against Dallastown
Since the game where the varsity boy's soccer team played Gettysburg two weeks ago, the Susky varsity soccer team has been on a winning streak.
Last Saturday, they kept it going; the team played Dallastown, a highly accredited team in York County.
Varsity coach Brett Maxwell felt the team was ready for the challenge.
"This is probably the most skilled team we've played in terms of their ability to move the ball. They've got size and strength, and we had to step up to the challenge and we did," said Maxwell.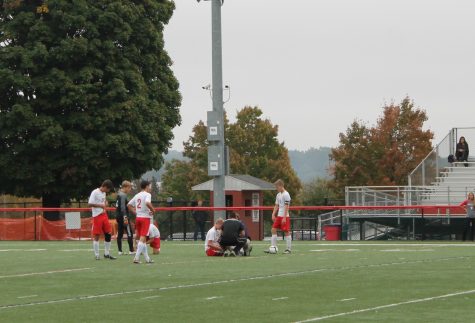 The game was rough with fouls given to both sides. Photos by: Elizabeth Johns
In the first half, Susky scored 1 point thanks to Zach Buchanan and assisted by Joe Lippy.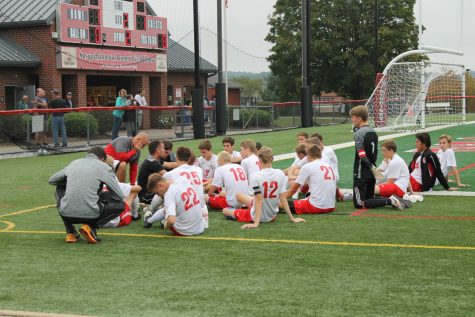 By halftime, both sides were tied; the varsity team quickly scored another point with eight minutes left in the second half, with credit to Joe Lippy and assisted by Zach Buchanan; then, with two minutes left in the game, Susky scored their third and final goal.
Jason Weger assisted Lucas Miller in this goal.
Dallastown's varsity boy's soccer coach Matt Zimmerman was familiar with Susky's team.
"It was a good game. I mean, Susquehannock is a quality side a lot of my boys know their boys. Coach Maxwell and I are good friends, and we've known each other for over a decade coaching against each other. So we knew what we were getting into and it was, well, we've would've liked the result to be a little bit better on our side, but it was a fun match to watch," said Zimmerman.
Maxwell was happy with the outcome of the game.
"I thought it was a hard fall game. It was kinda an ugly game. I think… it wasn't the prettiest game of soccer; lots of fouls, very physical. But, you know kids fought hard and found a way to get a win," said Maxwell.
Maxwell accredited senior Alexander Holloway, a varsity player, for his performance in Saturday's game.
"… He was hurting this week, and we didn't think he'd play, and he said he wanted to give it a go. So he ended up playing 60-70 minutes, and he played well," said Maxwell.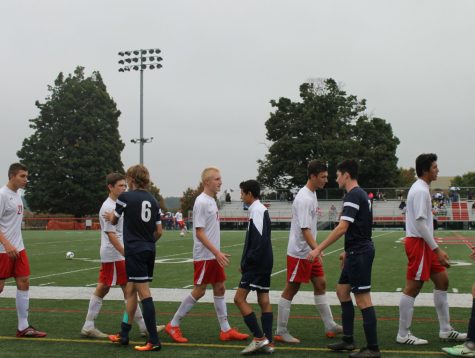 About the Writer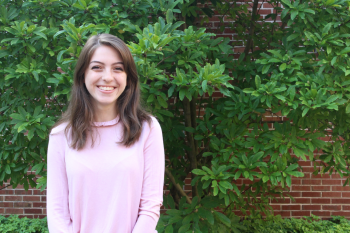 Elizabeth Johns, Assistant Editor-in-Chief
Senior Elizabeth Johns is the assistant editor-in-chief of the Courier Staff this year. She is a  journalist interested in the arts and entertainment...