Julien Sherman Accepted into U.S. Army All-American Marching Band
Only four students from our school have been selected for the U.S Army All-American Marching band in previous years. 
Senior Julien Sherman is now joining the elite.
Sherman is a  snare drum percussion player in the Susquehannock Marching Band and has been playing since he was a baby.
"My dad put me at a drum set when I was little, and I would just bang away. And ever since then I've always wanted to play drums," Sherman said.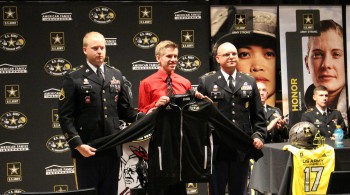 In the spring of 2015, Sherman sent in an audition for the band; Julien felt that he wanted to send in an audition because he was inspired by previously accepted students.
"… we've had previous students here who auditioned and successfully got into the ensemble. So, being a student and witnessing the ceremony, inspired [him] to do more because [he] know[s] that [he] can excel in what [he] do[es]," said Sherman.
He was then notified in July of his acceptance.
"I was shocked," said Sherman. "… it was, like, a month or so ago… I saw there was an email notification on my phone, and it said, 'U.S Army All-American Marching Band'. I took a deep breath, and I opened it. It was like, 'Congratulations, you've been selected as snare five!' which is, like, the last snare drum that they would take."
Sherman will be receiving an all-expenses paid trip to San Antonio, Texas for the show and will be performing alongside members from all over the country.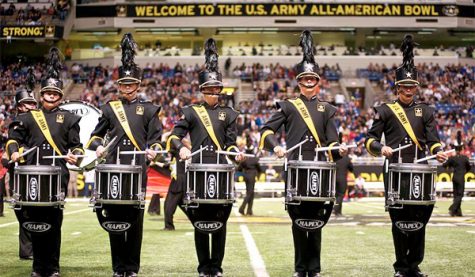 NBC will also be airing the event live on television at 1 p.m. on Saturday, January 7, 2017.
Sherman isn't the only one celebrating the event.

A presentation was held in the auditorium on Friday, October 7, during period 3 for Julien.
Invited guests, all music students, and friends and family attended.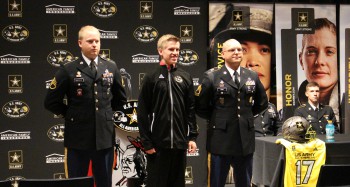 As for college, Sherman says his number one choice is the University of Maryland, and his major will be percussion musical performance.
"I really like the campus, and they have a great percussion program," said Sherman.
He says that he would then like to back up Duquesne University in Pittsburgh.
After college, Julien says he would like to get his own studio and teach students how to play.
Chris Poole, the band director, agrees with his choice.
"Yeah, I certainly see him in the teaching field. He's very good at showing others how to play, and, how to work, and, [he] just displays, really, really great leadership. So, I think he'll do a great job," said Poole.
The school district is very excited for this event and wishes Julien the best of luck during his performance.

About the Writer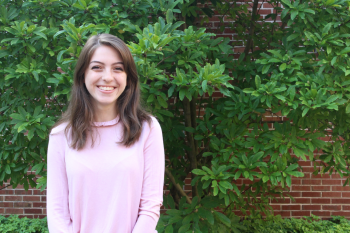 Elizabeth Johns, Assistant Editor-in-Chief
Senior Elizabeth Johns is the assistant editor-in-chief of the Courier Staff this year. She is a  journalist interested in the arts and entertainment...