'The Voice' Entrances Viewers with New Coaches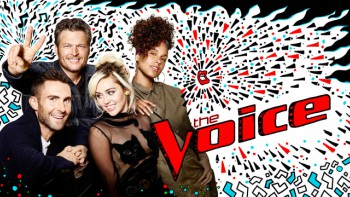 Airing its eleventh season, the Voice returns to NBC.
Former coach Gwen Stefani and Pharrell Williams have been replaced with past Disney star and pop singer Miley Cyrus and R&B singer from New York, Alicia Keys.
  English teacher Katharine Wilt thinks the new coaches work well together.
  "I enjoy it so far. I think the interaction between all four of them is great. They've been picking on Adam a lot, so I don't know if that will continue, probably from Blake," said Wilt.
  Student Nadia Mock weighs in on her excitement for the show and the new season in general.
"I love that in the blind auditions, they don't discriminate or judge you by your looks. You're judged solely on you voice, which is really different from T.V. shows like American Idol or XFactor. You're always surprised about what is going to happen," said Mock.
  Freshman Katie Mauldin believes that Team Alicia will win.
"She's a new coach, she has something to prove, and a lot of the contestants want to be on her team," said Mauldin.
Adam's Team
There have been four parts to the blind auditions, so far. Adam has picked up seve  contestants for his team.
Riley Elmore, a sixteen year old jazz singer, brought out his inner Frank Sinatra with the song, "The Way Look Tonight."
With his powerful voice, Andrew DeMuro instantly won over Adam, singing "Vienna" by Billy Joel.
Also, Adam battled it out for former two-time Grammy nominee Billy Gilman who brought out an unheard side of himself with a unique version of "When We Were Young" by Adele.
Brendan Fletcher sang "Jolene" by Ray LaMontagne, and  his smooth voice earned him a spot on TeamLevine.
The contestant who sang "Bust Your Windows," Bindi Liebowitz,got a two chair turn from Blake and Adam.
Elia Esparza surprised the judges by singing a song in Spanish, "Como La Flor," and Adam instantly admired her originality.
Former competitor on the Voice, Nolan Neal has majorly improved from last season with the song "Tiny Dancer," and for the second time, he chose Adam.
Blake's Team
Four  time winner Blake Shelton battled it out for seven singers.
Dana Harper, daughter of NBA player Derek Harper, won the crowd and Shelton with her distinctively deep voice.
Fifteen year old Gabe Broussard chose the song "Lonely Night In Georgia" and chose Blake over Miley to be his coach.
Country singer who was originally on American Idol, Sundance Head, sang an Otis Redding song whichinstantly made Blake and Adam fall in love with him.
Ethan Tucker sang Roxanne and gave it his own twist. His rendition of the song immediately sold Blake on him as a performer.
The oldest competitor on the Voice, so far, is Dan Shafer who sang "Marry Me," and Shelton was the only one who turned for him.
Josh Gallagher struck Coach Shelton as a country singer already ready to be on the radio with thesong "Stay A Little Longer."
Out of the four episodes, the last person Shelton snagged was Austin Allsup who sang "Wild Horses."
Miley's Team
New judge Miley Cyrus convinced nine performers to join her team.
Courtnie Ramirez sang "Mama Knows Best" and her R&B vibe caught Coach Miley and Alicia's attention.
Ali Caldwell sang an Ariana Grande song, "Dangerous Woman." Her powerful and uniqueperformance earned praises and chair turns from all four judges.
Sophia Urista sang a Beatles song with her different, edgy voice. It made for a great performance.
Sa'rayah is a single mother who sang"Drown In My Own Tears" that made Miley and Alicia beg for her to be on their team.
Lane Mack sang a B.B. King song that won him a position on Miley's team.
Karlee Metzger sang "Samson" which ad Keys and Levine wishing they had turned around and Shelton wishing she picked him.
Aaron Gibson put his all in while singing "Losing My Religion." His performance received a three chair turn from all the coaches except Adam.
Darby Walker sang, what was deemed a very difficult song, "Stand By Me" by Florence and the Machine.
Young country singer Khaliya Kimberlie  performed the song "Dibs," and Miley battled it out for her and won.
Alicia's Team
Keys is a new coach but has a very strong team so far.
Alicia fought for Stevie Wonder singer, Jason Warrior. S
Surprisingly, a die-hard Maroon 5 fan, Dave Moisan chose Keys over Levine.
Lauren Diaz took a risk with her performance singing, "If I Ain't Got You" by Alicia, which impressed Alicia.
W

é Mcdonald surprised the judges with her deep singing voice but her 

squeaky speaking voice.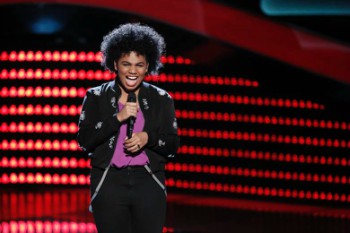 Her performance had all the judges begging.
5. "Forever Young" performer Josh Halverson picked Alicia to be his coach.
6. Gabriel Violett sang "Treat You Better" by Shawn Mendes which instantly had Keys pressing her button.
7. Michael Sanchez sang "Use Me" and only got a one chair turn from Alicia.
8. Halle Tomlinson sang a Billy Joel song, which had Adam and Alicia arguing over her.
The Voice is on Monday and Tuesday's on NBC, tune in to see who will travel through to the end.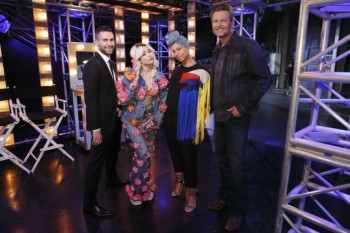 Leave a Comment
About the Contributor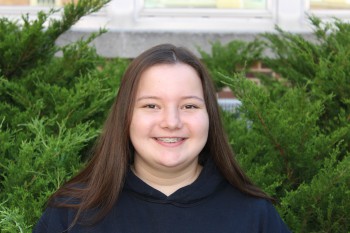 Kristen Krobot, Reporter
Freshman Kristen Krobot is a first-year reporter for the Courier. Within school, she participates in the Creative Writing Club and is a homeroom representative....