iOS 10: What's New?
After much anticipation, Apple rolled out the new operating system used on its mobile devices, iOS 10, on September 13.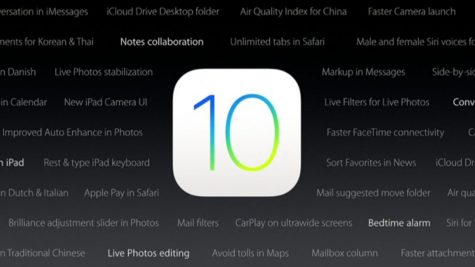 The software development team at the company explained in a press release the new features and new layout of the operating system.
Craig Federighi, the Senior Vice President of Software Engineering at Apple, introduced the new update.
"So in iOS, we're hitting a big milestone. Now, I'm pleased to introduce iOS 10," Ferderighi announced. (https://www.youtube.com/watch?v=XEJ9lth_hD0)
The new operating system is jam-packed full of new features.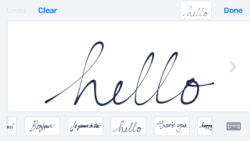 iMessage got a whole new look, adding in new stickers, GIFs, and images.
Users can add in confetti, use the drawing tool to send handwritten messages, and even "emojify," adding in emojis for words, by tapping on the sentences.
The lock screen was also redesigned, prompting users to tap on the home screen button to unlock.
Some controversial features included the new "gun" and LGBT flag emoji; Apple retired the old revolver and replaced it with a green water gun.
Also, more gender diversity is shown through the sports section of the emoji keyboard.
Bedtime was also added as a new Clock app feature.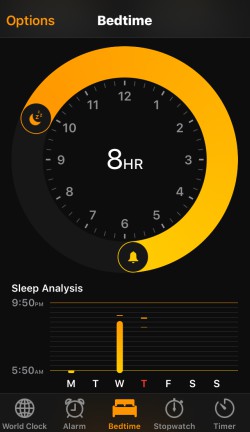 It allows for the user to create a bedtime for a time right for them, set a reminder to go to sleep, automatically set the alarm for the next day, and shows your sleeping habits as well.
Smaller features were also added, such as the ability to use your phone's camera as a magnifying glass and also the ability to share a specific memo in Notes with a contact.
Senior Kelsey McCullough downloaded the iOS 10 beta version, and downloaded the official update the day it came out.
"[When it first came out], I thought it was really crazy, kinda, like, mimicked Android a little bit on the front screen," said McCullough.
Mccullough says she does like the new features, especially the messages.
Sophomore Grace Wetzel also uses the new iOS.
"At first I loved it, and I still do, but the lock screen took a while to get used to," said Wetzel. "[Everyone] should download the new iOS because there are great new features and change can be a good thing in this case."
About the Writer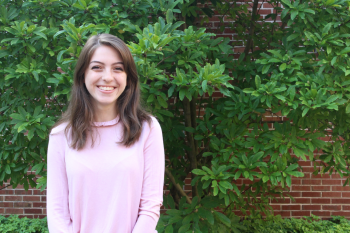 Elizabeth Johns, Assistant Editor-in-Chief
Senior Elizabeth Johns is the assistant editor-in-chief of the Courier Staff this year. She is a  journalist interested in the arts and entertainment...