Theatre Department Prepares for Fall Play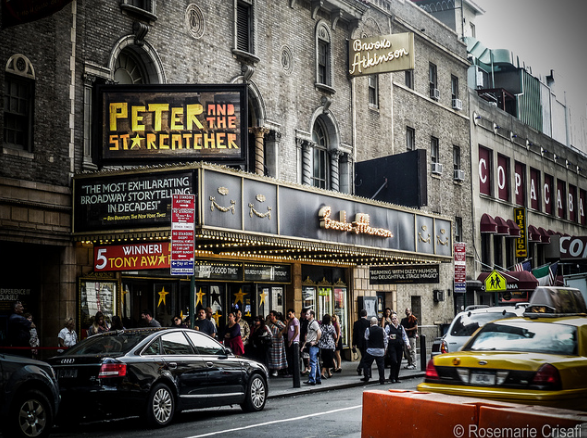 From audition workshops to the state festival, the theater department kicks off the new school year with lots of excitement and enthusiasm as they prepare for a variety of activities that will be held within the next few months.
  Most recently, theater lovers took part in an audition workshop that was held on September 1, giving an inside scoop on what the director looks for in an actor during their audition.
  Director Will Jenkins hopes that the audition workshop has helped students to get a better understanding of the audition process.
  "It's my hope that with the audition workshop [students are] more prepared for auditions and come in and they're on more of an equal footing," said Jenkins. "I think sometimes we get to the point where we have people who have been in theater a lot that they know what they're doing. Then some newer people come in, and they just get blown out of the water by the people who repeatedly have gone through the audition process."
  Students will be able to put what they learned to the test during auditions for the fall play on September 6 and 7 from 7:00 pm-9:00 pm in the auditorium.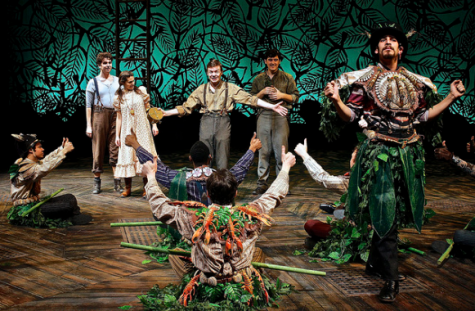 Photo by Sandy Underwood
  Junior Kaleb Fair feels that one of the main ways to ace your audition is having confidence.
"I would say come in with as much confidence as you have. It doesn't mean you have to be pompous or thinking that you're going to do better than everyone else but just knowing that you're going to survive," said Fair. "You're going to get through the audition; you're going to be fine. Just know your stuff and you'll be successful."
  This year's fall play is a comedic backstory of Peter Pan called Peter and the Starcatcher. It focuses on what happened before Peter Pan and Wendy met, and also shows the backstory of characters like Captain Hook.
  "The play itself is really smart in the fact that it's very witty, it's well written and it utilizes the cast in many different ways," said Fair. "It's a unique piece of theatre…[The] cast acts as the set at some points, a painting represents a door and a line of people represents a side of a ship. That's pretty unique."
  The cast is also unique in the sense that Peter and the Starcatcher is geared towards having a small cast.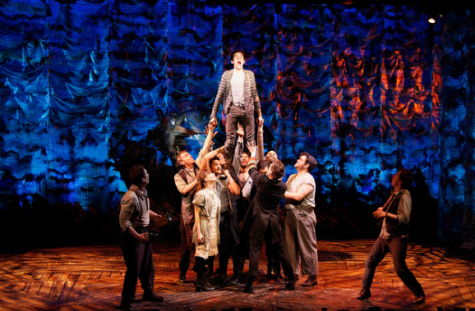 Photo by Joan Marcus
  Junior Erin Kaliszak is ecstatic about the small cast for the fall play and all that it has in store.
"I just really look forward to the small cast and how much fun we're going to have performing it at ITS festival because that's just such an honor," said Kaliszak. "I love performing at the high school but getting to show other people besides just people who come to our school is going to be really, really interesting, and I'm really excited."
  Not interested in auditioning for the cast? The crew meeting will be held September 6 from 7:00 pm-8:30 pm in the orchestra room.
  The meeting is open to anyone who has an interest in the behind-the-scenes aspect of theater. This includes everything from building the set, making costumes or helping with sound or lighting.
  After this meeting, the first workday for crew will be on Saturday, September 10 from 9:00 am-3:00 pm in the auditorium.
About the Contributor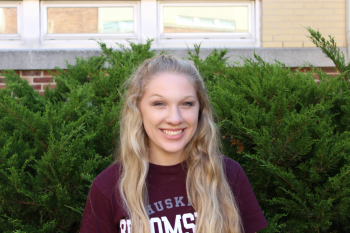 Logan Garvey, Editor-in-Chief
Senior Logan Garvey, a third-year Courier reporter, is editor-in-chief of the publication. At Susquehannock, Logan is also a part of the cast and crew...