Choir Sings of Social Justice at Annual Spring Concert
  Audience members were asked to put aside their differences and have an open mind as the choir educated the community on many issues that are relevant to today's society during their spring concert on May 4.
  This year, the concert focused around the theme of social justice and worked to inform the audience about gender identity, gender equality, race, socioeconomic status and disabilities.
  School counselor Matthew Shervington went to the concert to support the choir but also because of the thought-provoking theme.
  "[The theme] was a primary reason I went," said Shervington. "As a school counselor you have to be an advocate for social justice, especially for your students, so seeing that the choral department was doing something so salient was a major reason I went."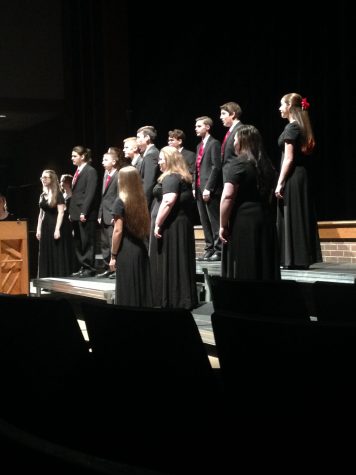 In class the following day after the concert, the choir shared stories of different discussions they had with people following the performance to see how the concert impacted others.
  Sophomore Brendan Paules was glad the theme was so versatile.
  "I think it was a really good theme that applies to a lot of people," said Paules. "Usually we have a theme, and it's kind of broad, but this was something that was also broad, but it was something that could be applied to anyone in the audience in some way and not just the audience but the performers as well."
  The concert included numerous well-known songs like "Do You Hear The People Sing" from Les Misérables,  "21 Guns" by Green Day and "Make Them Hear You" from Ragtime.
Performances also featured over twenty student soloists and incorporated the orchestra and band departments by including lots of percussion and even a rock band.
  Junior Kaila Taylor enjoyed the variety of music.
  "I feel like there was a mix of classical and more popular songs, so it drew people in who don't really know much about choir," said Taylor. "They [may have known]  the song '21 Guns' so they could appreciate the slower more classical songs."
  The spring concert was a combination of performances from the high school choir, middle school choir, Chanticleer and Inspiration.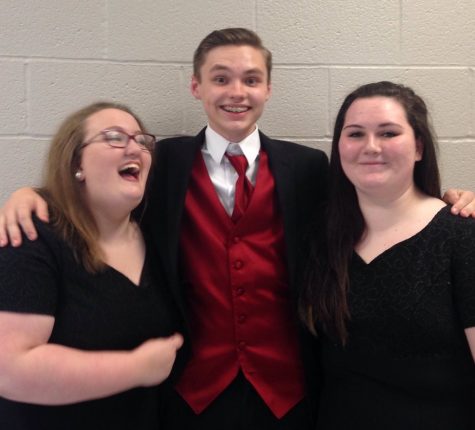 Choral Director Jay Althouse was able to capture the emotions of the audience by adding small bits of choreography, from having the middle school choir stand in the aisles of the auditorium for a piece to engaging the audience and making them clap alongside the choir.
  Seeing this as a starting point, the choir hopes to produce even better concerts next school year.
About the Contributor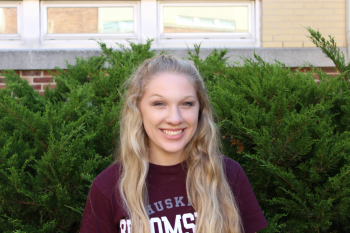 Logan Garvey, Editor-in-Chief
Senior Logan Garvey, a third-year Courier reporter, is editor-in-chief of the publication. At Susquehannock, Logan is also a part of the cast and crew...