ITS Troupe #4088 Welcomes New Members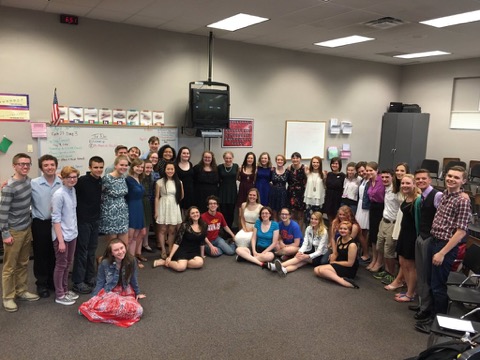 22 theatre faces joined the International Thespian Society, or ITS, Troupe #4088 as new inductees on Tuesday, April 26 at 7 p.m.
  In order to become a member of ITS, theatre students must have been a part of at least two productions in which they contributed 100 hours of work.  
  At the induction ceremony, the inductees individually recited parts of a speech by playwright Robert Patrick and were then recognised one by one for their accomplishments.  After lighting candles and saying the Thespian pledge together, the 22 students officially became members of the ITS Troupe #4088.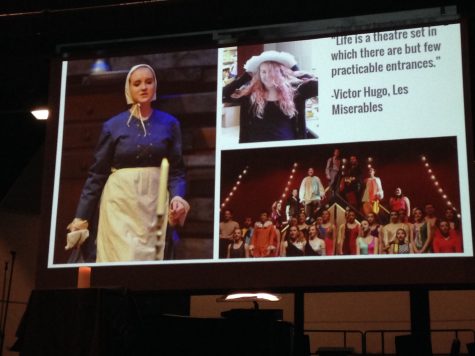 Sophomore Maddie Gillespie was inducted and is looking forward to continuing her theatre career as a member of the troupe.
  "I really enjoy the atmosphere in theatre," said Gillespie.  "Joining ITS allows me to enjoy it more."
  Theatre director Will Jenkins, who sponsors the troupe, as well as senior and former President Maggie Kaliszak and senior and former Vice President Brooke Weber led the ceremony.
  Kaliszak has participated in theatre throughout all four of her high school years and was also a part of four shows before entering high school, showing her dedication to the extracurricular activity.  For Kaliszak, the relationships formed and final shows are extremely rewarding.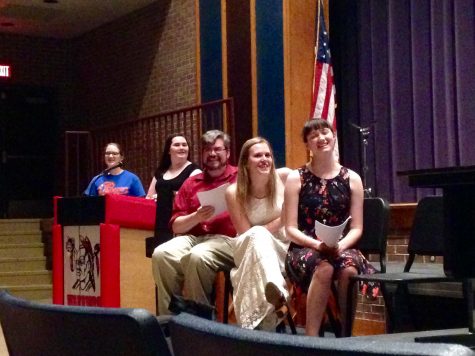 "The most enjoyable part is making friends and putting on performances," said Kaliszak.
  Along with the inductions, new officers for the troupe were announced at the ceremony.  Troupe members voted on each position prior to the ceremony.  The elected officers were: sophomore Brendan Paules as President, junior Addie Achterberg as Vice President, sophomore Kaleb Fair and junior Logan Garvey as co-Secretaries, sophomore Nell Pugliese as Treasurer, junior Autumn Polanowski as Clerk and Garvey and sophomore Miranda Shaffer as Stage Managers.
  As officers, these students will be in charge of organizing various events for the troupe, including October Fun Night and possibly a comedy sketch.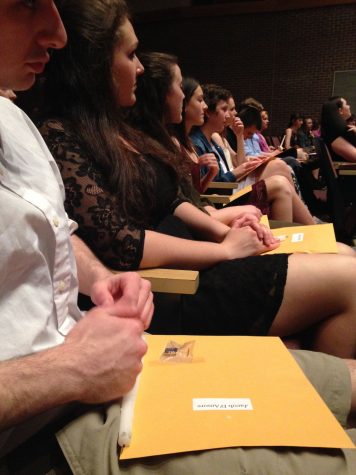 Junior inductee Rachel Sergent is thankful for the people she has met through theatre.
  "[What I appreciate most about theatre is] the friends that you make because the friendships last a lifetime," said Sergent.  
  Membership in ITS gives students involved in theatre a link to others who share the same passion.  More information on ITS Troupe #4088 can be found here.