Pippin Astounds with Raving Reviews
Hang on for a minute...we're trying to find some more stories you might like.
After countless hours of hard work, the theatre department astounded audiences with the musical Pippin the weekend of April 1-3.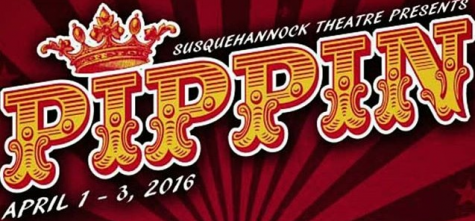 The musical featured many seniors, so it was a very emotional experience for a large majority of the cast that has been involved in theatre for the past four years.
Senior Rachel Pugaczewski is sad to see her high school theatre career come to an end.
"The show was super fun but also bittersweet because during the Sunday show all we could think about was how it's our last show," said Pugaczewski. "I will definitely miss all of the friends I have made."
Pippin is a very elaborate show as it is set in a circus theme. There was a lot of hard work on the crew's part to get everything together in time for the show.
Sophomore Miranda Shaffer describes how the crew worked to prepare for the show.
"It was difficult to build a lot of the sets to make it look like magic," said Shaffer. "We had to portray the magic to the audience, so it took a lot of work."
Although it seemed fun and light hearted in appearance, there is a deeper meaning of suicide awareness within the plot. During the shows, there were booths set up where people could buy little ribbons to help raise the awareness of suicide and depression.
Pippin himself, junior Julien Sherman gives some insight on how the true meaning of the musical was portrayed.
"The musical shows a guy trying to find his purpose in life, and he's depressed because he thinks his life is meaningless," said Sherman. "At the end the other characters are essentially trying to convince him to kill himself, but he decides against it. He finds what he really needs in life which is showing how he defeated depression."
A large majority of the student body attended the musical and gave it raving reviews.
Senior Claire Morrison was incredibly impressed by the performance.
"Pippin was absolutely incredible," said Morrison. "You could tell the amount of work that the cast and crew put into the show. I think they did an amazing job."
Overall, Pippin was a huge success for everyone involved, with huge crowds for every show. Although sad to see the seniors go, the theatre department is hopeful for the future.
If you can't wait for their next musical production in the spring of next year, you can check out the summer musical Once Upon a Mattress this summer at the Southern United Methodist Church that will feature some of our talented students.