Link Crew Leader Applications Are Soon Due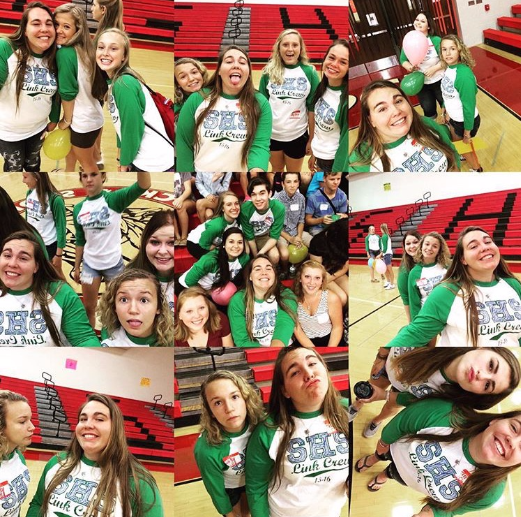 Hang on for a minute...we're trying to find some more stories you might like.
  With the school year coming to a close, Link Crew leader applications for this upcoming school year are now being accepted from current sophomores and juniors.
  To be a Link Crew leader, you must have a variety of personality traits and be willing and motivated to make the freshmen's transition to high school a good one.
  Advisor Matt Amberman is looking forward to improving the program next year and to have the leaders be role models for the students.
  "The leaders should be outgoing, hardworking and someone who will be a sounding board for the freshmen to lean on…as advisors we will continue to make more active lessons, and we need leaders who will be members of the group and outgoing enough to own the lessons and to engage the kids," Amberman said.   
  As a Link Crew leader, you will have an assigned freshman homeroom where you will go to at least once a month to guide the freshmen in lessons where they will learn many different life skills and lessons.
  Senior Maddy Mummert has been a link crew leader in her junior and senior years and enjoyed creating relationships with the freshmen.
  "Students should join Link Crew because everyone knows what it feels like to be a freshman, so being able to make them feel comfortable and welcomed coming to the high school is a great feeling," Mummert said.
  Senior Rachel Banchiere was also a link crew leader her past two years.
  "Link Crew is a commitment, so students should know that they are creating relationships with the freshmen and that the freshmen look up to their leaders," Banchiere said.
  Applications can be found on Google Classroom or in Mr. Amberman's room (Room 103), Mr. Lawrence's room (Room 105), or Mrs. Ruppert's room (Room 205).
  Applications are due Thursday, April 7 and interviews will begin Thursday, April 14.