Seniors Decide on Their Next Steps
By Grace Burns, Assistant Editor-in-Chief
February 29, 2016
  With the fast-approaching May 1 decision date for colleges, many seniors are eagerly anticipating news of acceptances; however, several have already confirmed their next step.
  Deciding on a college or university requires weighing the various pros and cons of a number of post-secondary options.  Depending on a student's priorities, different aspects of the school standout.  For one student, a certain program offered by the institution might be the deciding factor while another student may narrow his or her options based on the location.  
  Numerous students have factored location into their decisions.  Some students have chosen to stay relatively close to home while others are looking forward to immersing themselves in completely new environments.  
  From Pittsburgh to Minnesota, seniors have embodied a wide range of future plans.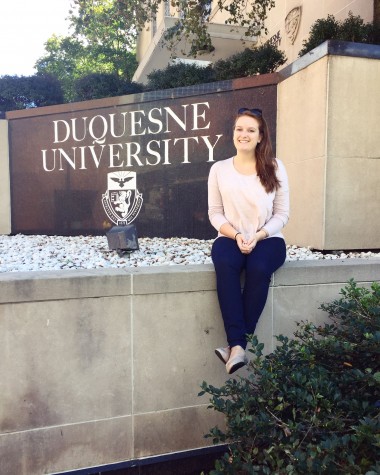 Senior Jordan Helsel recently committed to Duquesne University in Pittsburgh, Pennsylvania to pursue physical therapy and is enthusiastic about starting the next chapter in her life.
  "I love the city, and it's far away enough from home that my mom can't follow me there," said Helsel. "I'm most looking forward to meeting new people."
  Farther west, senior Kelly Franz is excited to start her time as a buckeye at Ohio State University in Columbus, Ohio to major in finance.
  "When I walked on campus, I knew that was where I wanted to go," said Franz. "They have really good academics and a lot of sports programs."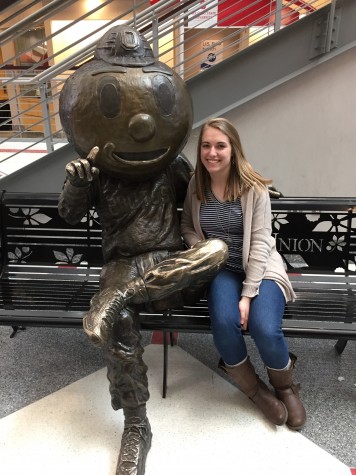 Heading north, senior Claire Morrison plans to attend SUNY Albany in Albany, New York and is ecstatic to become independent and pursue a career in business.
  "[I'm excited for] the freedom and also moving on with my life and starting to learn things that will affect my career," said Morrison.
  Embracing the cold out west, senior Dan Pergrin is greatly looking forward to attending the University of Minnesota in Minneapolis, Minnesota to major in mechanical engineering and minor in product design.
  "[Minneapolis] is a really clean city and a nice change of pace from this rural environment I live in," said Pergrin.
  While committing to one college may seem like an overwhelmingly challenging task, the excitement and promise for the future can be worth the difficulty.