Review Stew: Four New Movies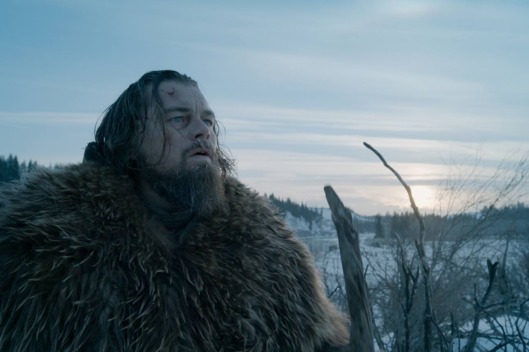 Hang on for a minute...we're trying to find some more stories you might like.
  Every winter, an avalanche of prestige movies hits theaters, meaning a huge chance that audiences will miss some truly great movies in the onslaught of films.
The Big Short
  Adam McKay's oeuvre hasn't been very historically political (Anchorman, Step Brothers, Talladega Nights, basically every other Will Ferrell movie), but The Big Short, his newest and best film, has something important to say. Based on the Michael Lewis book of the same name, the film follows four groups Wall Street outcasts who stumble upon evidence of the impending 2008 financial crisis, all backed by risky home loans.
  Steve Carell, Christian Bale, and Ryan Gosling excel as a set of weirdos who, by the end of the movie, will have you rooting for their bets to be right, even after you realize that it's your money they're losing. The film is hopelessly complicated because of its financial-insider talk, but cameos by, of all people, Anthony Bourdain and Selena Gomez keep us on track.
  Miraculously, the Great Recession makes for a very funny movie that manages to balance its huge weight with the levity of terrible mid-2000s haircuts.
Goodnight Mommy
  Twins have always had a place in horror, but place them in the German countryside and you have an even more chilling movie. Goodnight Mommy opens on twins, Elias and Lukas (Elias and Lukas Schwarz), who wait for their mother (Susanne West) to return after a cosmetic surgery. When she gets back, she's different, cold and authoritative where she was once sweet and caring. The tension ratchets higher and higher, power swaying from one character to another, reaching a haunting climax that's the stuff of nightmares, or, at least, German folktales.
The Forest
  Speaking of twins, The Forest is another entry in the genre, this time focusing on Sara (Natalie Dormer) who learns that her twin sister Jess (also Dormer) has gone missing in Aokigahara, the real-life Japanese suicide forest. She boards a plane, befriends a travel writer (Taylor Kinney), and the pair ventures into the forest to find Jess.
  Obviously, with a January release, this is basic horror fare, but its main problem is that it isn't even all that scary. Jump scares are one thing, but without a real emotional investment in the characters, nothing sticks with the audience. Bonus points for a transfiguring Japanese teenager, though.
The Revenant
  Alejandro González 's slow-burn American folk tale is as good as you've heard it is, and will probably (finally) get Leonardo DiCaprio that Oscar he's always wanted. DiCaprio gives all of himself to his performance, slinking over hundreds of miles of frozen terrain in search of Fitzgerald (Tom Hardy), the man that abandoned him and killed his son. Hardy, in his best rural Maryland accent, is intensely watchable, unwavering in his gaze and physicality.
  Of course, like all Iñárritu movies, this one has a strong tone but has a hard time breaking it, giving off a too-serious atmosphere at times. For all of its grand themes, The Revenant does a good job humanizing them and making us root for its characters, even after DiCaprio nearly dies for the umpteenth time.