5 Tips About Skiing for Beginners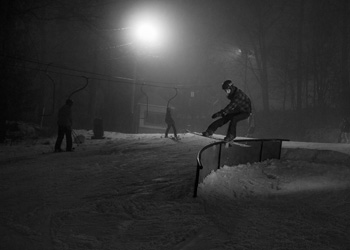 Ski Club kicked off the winter season by heading to Ski Roundtop Wednesday, Jan. 13 after school.
  The club gives students an opportunity to meet with their friends after school to go skiing and snowboarding.
   Although many people in the club already know how to ski or snowboard, the group also gives kids a chance to learn.
  Depending on the amount of students who are in Ski Club, club advisor Katherine Wilt decides how many times they will meet at Roundtop. This year, the club plans on going to Ski Roundtop three times.
 The group goes to the slopes after school at 3 p.m. and arrives back at the school around 9:30 p.m.
---
Thinking about going with Ski Club to their meets? Here are five tips about skiing for beginners:
1. Learn the Basics
Trying to teach yourself something is always an option, but having someone else help you can also be a huge benefit. Try taking group or private lessons at a local resort. Professional ski instructors will be able to give advice on what brands for equipment are the best and which places for skiing are the most popular.
2. Correct boot fit
Your boots must be comfortable. This means that you should not be able to lift your heel from the inside of the sole. The boot is what connects you to the skis. If you have a lot of room in your boot, the skis will not respond correctly to your motions. The boot will normally be the same as your shoe size.
3. Rent Equipment
When first learning how to ski, you don't need your own equipment, especially if you aren't sure how much you'll like it. Skiing is not a cheap activity, but resorts and ski hills offer discounted prices for rentals, so there is no reason to invest major cash into equipment for your first time on the slopes.
4. Check the weather
Make sure the day you plan on going skiing has good snow conditions, meaning it is not too slushy because you will fall. If it is too icy, you will skid.
5. Learn how to stop
The wedge is the most important part of your stance. To get into this position, the tips of the skis will be closer than the tails. This movement is crucial to skiing because this is how to slow down or stop.
About the Contributor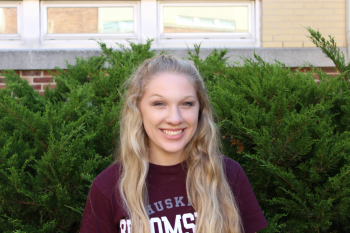 Logan Garvey, Editor-in-Chief
Senior Logan Garvey, a third-year Courier reporter, is editor-in-chief of the publication. At Susquehannock, Logan is also a part of the cast and crew...