Susky Finds its "Corner of the Sky"
  It's that time of the year again where students frantically try to find and memorize monologs while perfecting the finishing touches on the required song for auditions.
  This school year's musical is Pippin, a journey through a young prince's troubles while he tries to find his place in life.
  The musical starts off with the Leading Player singing "Magic to do," encouraging the audience to listen as he narrates the story of Pippin's adventures. We are then introduced to Pippin himself, who sings of finding his purpose in life and his "Corner of the Sky."
  After this, Pippin informs his father that he wants to go to war with him but later decides that this is not the right thing for him to do.
  Being indecisive and uncertain of himself, he then seeks out his energetic grandmother, who gives him advice about how he needs to live life to the fullest.  Pippin ends up choosing to lead a war against Charlemagne, his father.
 After familial connivers' plots,  the rest of the play consists of Pippin trying to figure out what he should do with his life, from standing up for what he believes to falling in love.
    Senior Shannon Moran is elated about the opportunity to be in Pippin.
  "I'm looking forward to the new show because it's just off of Broadway," said Moran. "Not that many people know what it's about, and it seems like a really fun show…I'm excited to do something new."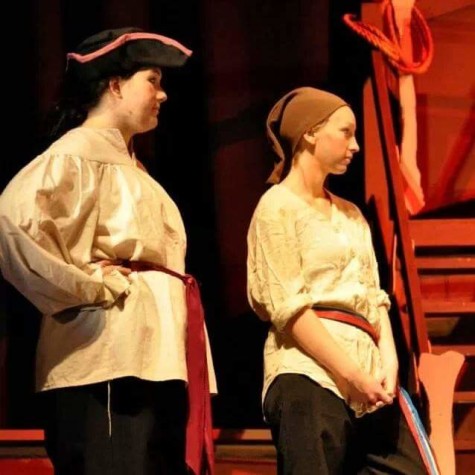 Moran has been a part of theater since ninth grade and has been in shows like Mary Poppins, The Crucible and Phantom of the Opera.
  Freshman Gillian Smyth is ready to be in her first musical and hang out with her friends during the process.
  "[I wanted to audition] because a lot of my friends are in theater, and my mom was in theater," said Smyth. "It seems like it would be a lot of fun."
Although she has not been in any musical productions before, Smyth has some musical background with dancing because she does synchronized swimming and is also a part of the orchestra program.
  After being in the pit for musicals, junior Lina Waterstradt decided that she was interested in being in the production.
  "[I auditioned for the part of Fastrada] because she is one of the main female roles, and she is a powerful soprano which is what I want to be," said Waterstradt.
  The cast list can be found here: http://susquehannocktheatre.com/Front-Page.html
About the Contributor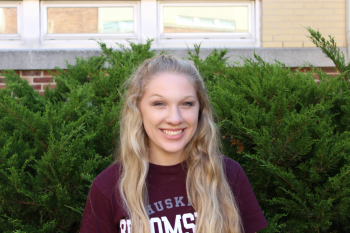 Logan Garvey, Editor-in-Chief
Senior Logan Garvey, a third-year Courier reporter, is editor-in-chief of the publication. At Susquehannock, Logan is also a part of the cast and crew...