Boys Basketball Jumps Into The New Season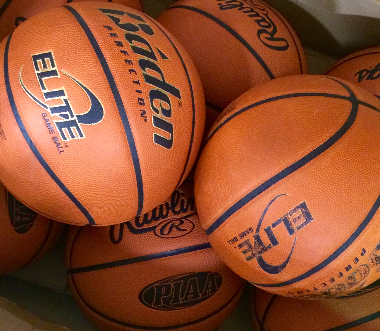 Hang on for a minute...we're trying to find some more stories you might like.
   The boys basketball team opened their season at home with a 58-44 win against Littlestown on Saturday, December 5, 2015.
  The Warriors kept the lead the entire game and was able to go deep into the bench to get a lot of players on the court.
  Junior guard Adam Hedgeland scored 11 points against the Bolts and believes that the game will impact the rest of the season.
  "I think that it [the game] gave us some drive going forward because we already tied our wins from last season, and it just gave us a good start and some motivation as we move further into the season," Hedgeland said.
  As well as Hedgeland, the Warriors had two other players who scored in the double digits on Saturday night: sophomore guard Jordan McMillion and senior center Nick Voltaggio. Voltaggio posted up for a game high of 13 points.
  "I felt really good throughout the entire game…I felt like I was able to contribute enough to the team to help us get the victory," Voltaggio said.
  The team quote this year is "get better, not by," and Voltaggio believes that by taking one game at a time, the team will be able to have success.
  Senior captains Josh Stoneberg and Eli Holloway have been a part of the program all four years during their high school careers. As leaders of the team, they have to be a good example all of the time, put more effort into the team than others, and be ready to take on anything at any time.
  "Last year we didn't come together as a team, so this year we are really focused on working together and having fun so that the season will be one to remember," Holloway said.
  Since Saturday, the Warriors have played three more games, now 2-2. The team will host York Suburban on Tuesday night at 7:30.