The 1975 Rock Their "Heart Out" at the Fillmore
  As the time reached 7 p.m., hundreds of screaming fans who had waited for hours outside the venue bombarded the entrance to The Fillmore in Philadelphia to watch the up-and-coming band The 1975.
  Concertgoers swarmed to the stand selling merchandise, while others pushed their way to the front of the general admission section in pursuit of trying to get a better glimpse of Matt Healy and his band members.
  The other members of The 1975 are Adam Hann (guitar), George Daniel (drums) and Ross MacDonald (bass).
  After waiting for another hour or so, the opening act for the night, Swim Deep, made their way to the stage.
  Revving up the crowd with his lively and tireless personality, vocalist Austin Williams engaged the audience in preparation for the main act.
  Before the concert, senior Megan Barnish had never heard of Swim Deep, but is glad to have been exposed to them.
  "They had so much energy which got the crowd ready for The 1975," said Barnish. "Also, their music style was very unique and fit their name because it reminds me of swimming underwater."
  Finally, it was time for the main act. As each band member walked to their place on stage, the screams from the fans became deafening. When Matt Healy ran onto the stage, the crowd went insane.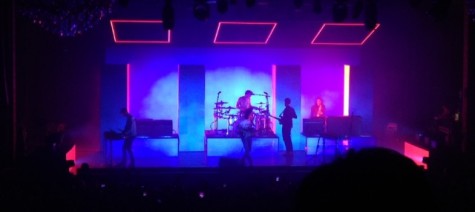 The band opened up with a brief musical introduction and then transitioned into their first song in the set for the night called "Love Me," a song from their album that is coming out February 26.
  Junior Addy Schefter is a big fan of their music.
  "I like the 1975 because their music is so unique," said Schefter. "Their lyrics and beat are just so different. Plus, the lead singer Matt Healy is very attractive."
  Overall, The 1975 was engaging. Their songs were upbeat, relatable, and energizing. During "Chocolate" and multiple other songs, Healy let the crowd sing parts of the song. Filled with exhilaration, the crowd screamed the lyrics with enthusiasm.
  There was never a dull moment at the concert, from Healy's hardcore head banging to Daniel throwing his drumsticks into the crowd as a keepsake for one lucky fan.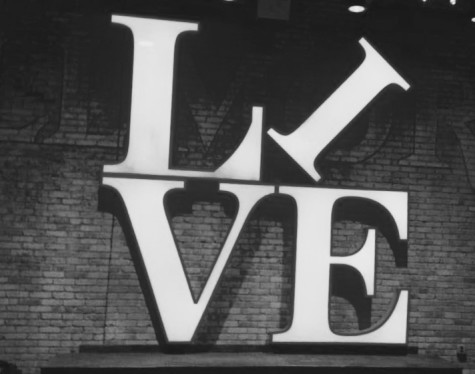 Junior Carsen Bateman enjoyed the kind of environment that the concert created.
  "My favorite part of the concert was definitely the atmosphere," said Bateman. "It was just a bunch of people all into the same kind of music, dancing, singing and jumping up and down and just having a really good time."
  Although still on their winter tour, The 1975 has already announced their U.S. tour dates for Spring 2016. For more information, go to http://the1975.com/presale
About the Contributor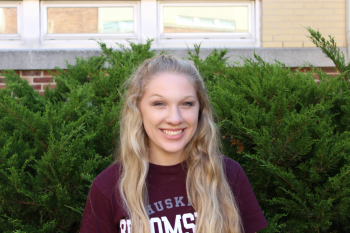 Logan Garvey, Editor-in-Chief
Senior Logan Garvey, a third-year Courier reporter, is editor-in-chief of the publication. At Susquehannock, Logan is also a part of the cast and crew...