Orchestra Students Prepare for District Auditions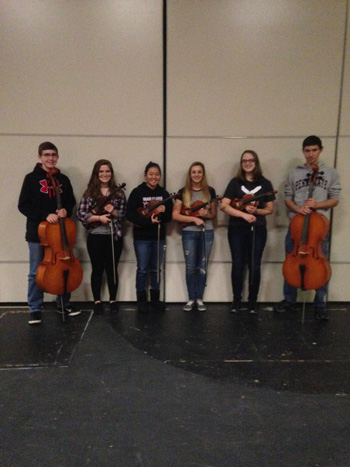 With nerves and ambitions on the rise, several of the most talented students from the orchestra program prepared for the PMEA District 7 Orchestra auditions on Saturday, December 5 at Dallastown High School, eager to demonstrate their skills.
  Every year around this time, students going to Districts take part in what is called a blind audition. In this kind of audition, judges face their chairs away from those trying out while they play their song, and these students are also not allowed to speak while in the audition room. This is due to fact that many of the people who are judges are also in charge of orchestra programs all over York County, which means they may know someone who is auditioning.
  Throughout the course of the day, students sit around for long hours practicing and waiting to go into the different auditioning rooms. The rooms consist of two solo rooms, a scale room and a sight-reading room.
  For those trying out for the first time, it can be a very unusual experience.
  Orchestra director Zachary Levi gives words of wisdom to the newcomers.
  "Don't get discouraged by the process," said Levi. "A lot of times the first time audition is about learning the process because it's really weird…Just go through the process, and don't have any really high expectations because there is something like one-hundred fifty violinists that try out…Do the best you can, and that way, when you do it again next year, you have an idea of what you're getting into."
  Although the majority of rookies to the process includes freshmen, there are some students in other grades who decide to try out. This year, freshman and violin player Lindsey Snyder decided to try out for Districts.
  After trying out for various other select ensembles like F.A.M.E. and York Junior Symphony Orchestra, Snyder feels that these auditions will be different.
  "I feel like this audition is going to be harder [than the other select groups that I have auditioned for] because it's [with] seniors, and my other auditions [that I've done] were for younger kids," said Snyder.
  Snyder's mother is her inspiration to push herself to do well and be a part of select string ensembles.
  "[My inspiration to play well is] my mom because she plays the violin, and she does weddings and a lot of big parties…it's really cool," said Snyder.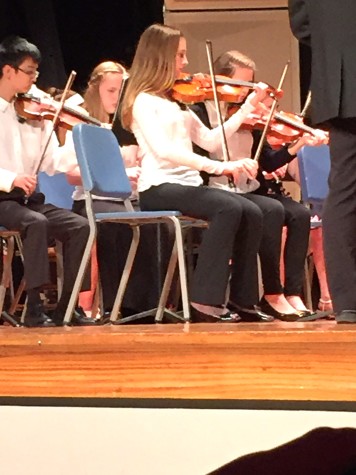 Senior and violin player Kristen Zak likes the overall purpose of Districts.
  "I think districts is a very good opportunity to get more orchestral experience in, especially with people around the district, different counties [and] states," said Zak.
  As a judge for cellos at Districts, Levi says that he cannot tell who will make it into Districts until the end of the day when all of the scores are tallied up.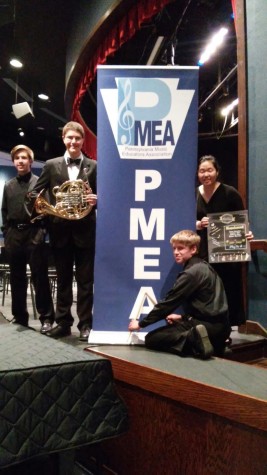 "I could be listening to a student and think they're really good, but how do they compare to the other students there," said Levi. "It all comes out in the scores that they have."
  After the auditions for Districts, students who make it in will have the opportunity to audition for a chance to participate in larger festivals like Regionals. Whether they make it into Districts or not, auditions will serve as a positive learning experience for students.
About the Contributor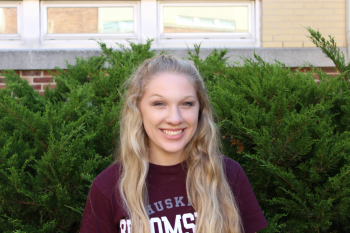 Logan Garvey, Editor-in-Chief
Senior Logan Garvey, a third-year Courier reporter, is editor-in-chief of the publication. At Susquehannock, Logan is also a part of the cast and crew...