November's Teacher of the Month: Wesley Myers
By Grace Burns, Assistant Editor-in-Chief
November 16, 2015|145 Views
  Paints, colored pencils and blank canvases have stuck with art teacher Wesley Myers since childhood.  His early passion has given him a medium to share the significance of art with students and faculty for the past eight years.
  Myers' innate talent and drive for art has been evident since he was in elementary school.  By the time he became a senior in high school, Myers decided he wanted to pursue a career in art, which led him to Millersville University and a degree in Art Education.  Even before becoming a teacher at Susquehannock, Myers had already been working part-time for the district in maintenance during his high school, college and first years of teaching.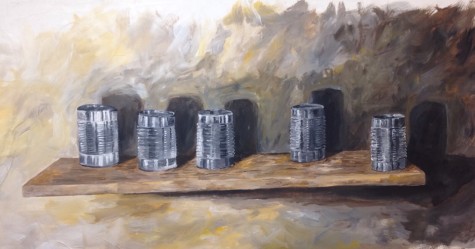 As a member of the teaching staff now, Myers finds the most joy in making a personal connection with his students as he watches them grow in their artistry.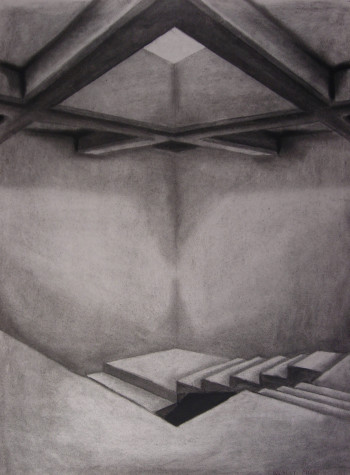 "What I enjoy most about teaching is getting to know kids while they're creating, … talking to kids, [and] letting them work," said Myers.
  Senior Rachel Miller has taken several classes with Myers throughout her high school career, including Introduction to Art, Drawing, Painting I, Art Seminar, and she plans to take Painting II this upcoming spring.  Myers' method of critiquing has had an immensely positive impact on Miller as both a person and an artist.
  "He gives you tips to improve your artwork without telling you what exactly to do, so it helps you learn but it also helps you become a better artist," said Miller.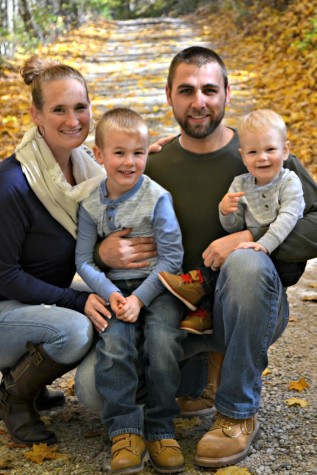 Along with art, family has been a constant, positive influence in Myers' life as he would recognize his dad as having one of the biggest impacts on him due to their undeniable resemblance in personalities.  Three other important people in Myers' life are his wife of seven years, Crystal Myers, and his two sons, Cooper and Paxton, ages five and a year and a half, respectively.
  Many students who have been instructed by Myers also know that he genuinely makes an effort to create a welcoming environment in his classroom.
  Sophomore Stevie King, who has enjoyed taking Introduction to Art, Painting I and Drawing with Myers, recognizes Myers' admirable character that makes him an honorable teacher and artist.
  "He's really passionate about art," said King. "He's a very inspirational person and cares about his students."
  In all of Myers' endeavors, he keeps in mind his life motto that says, "All we are is a combination of all we've been."  Taking an art class with Myers can bring out skills a student may have never known he or she had and shed light on new perspectives on pieces of art as well as on life and character.