Boys and Girls Soccer Appreciates Seniors
  Boys and girls soccer recognized senior players at their games on Monday, October 12 and Tuesday, October 13.
  The boys won their game against Biglerville 4-0, and the girls soccer team tied their game with Dover 0-0, which caused girls soccer to go into double overtime.
  After the tied game, the team ended up winning the division after being successful in fifteen games, only losing two games that were out of the division.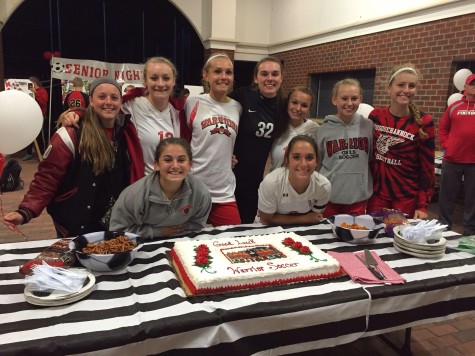 Senior left-defender Victoria Acton was pleased with how the game turned out.
  "I thought it was a really good game," said Acton. "It was really exciting, but [I was] really nervous at the same time because if we won, we got [the title of] division champions so [it was] a lot of pressure."
  For the boys soccer senior night, senior center-forward Luke Thomas says that although they started off rough, the team improved as the game progressed.
  "We didn't have much of a warm-up because of all the senior night activities, [so] we weren't as ready to play as we usually are," said Thomas. "But, once we started playing, we got into the swing of things, and the game started getting better."
 While watching the varsity team, sophomore junior varsity player Brendan Wilson thinks that the varsity team played well.
 "They did pretty well because Steve Rouse got the good start," said Wilson.
  During the game against Biglerville, Thomas scored all the goals for the team.
  Part of this may be due to the fact that Thomas started playing soccer at a young age.  
  "[I got interested in soccer] because my older brother played, and I looked up to him," said Thomas.
  For senior night, both teams recognized the twelfth-grade players by announcing each member of the team before the game. Once the game concluded, the seniors had a party in the pavilion next to the football field to celebrate.
  Overall, the teams were elated to honor the senior players and look forward to playing with the seniors in post-season.
About the Contributor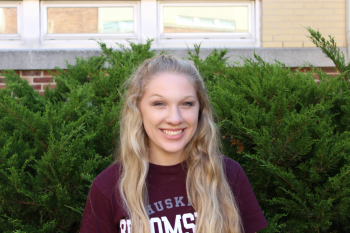 Logan Garvey, Editor-in-Chief
Senior Logan Garvey, a third-year Courier reporter, is editor-in-chief of the publication. At Susquehannock, Logan is also a part of the cast and crew...