Students Compete in Family and Consumer Science Contest at York Fair
  Students had the chance to show off their sewing and cooking skills at the York Fair from September 11-20 in a family and consumer science contest.
  In order to be entered into the contest, students had to be enrolled in a family and consumer science class at their school.
  Senior Jenna Bradford thinks that the contest is a good way to compare the work that she made to other people's creations.
  "I think it's cool because you get to see everyone else's artwork or things that they made or cooked and you can compare it to yours," said Bradford. "I just think it's really interesting and neat to see everybody else and their work."
  Bradford entered a tuxedo vest, three scarves , a bow tie, a pillow and a hat into the contest. Out of the things entered, Bradford received first place for one of her knitted scarves, second for her pillow and third for her vest.
  Sophomore Hannah Stambaugh also found success, receiving Best in Show, along with two seconds and a third.
  Stambaugh registered a skirt, skating dress, scarf and bag into the contest.
  Finding out the news that she received Best in Show, Stambaugh felt honored.
  "I was pretty proud of myself because I didn't know if I was going to win anything," said Stambaugh.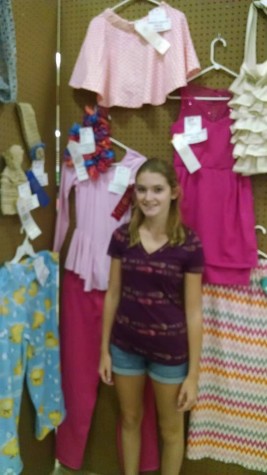 Family and consumer science teacher Martha Sandusky says that the contest is a positive thing for students to take part in.
  "[The contest benefits the people who enter because] it gives them a feeling of accomplishment and pride because their things have won a ribbon," said Sandusky. "[It proves to them that] they've been able to do something successfully."
  All in all, the contest has proven to be an excellent opportunity for students interested in sewing and cooking.
About the Contributor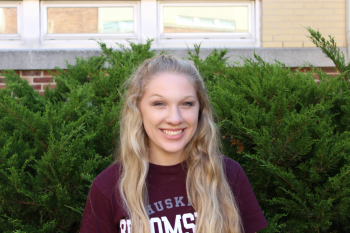 Logan Garvey, Editor-in-Chief
Senior Logan Garvey, a third-year Courier reporter, is editor-in-chief of the publication. At Susquehannock, Logan is also a part of the cast and crew...