Amie Larum Shines as Salutatorian
By Grace Burns, Assistant Editor-in-Chief
May 11, 2015|118 Views
With the end of the school year rapidly approaching, one stellar student, senior Amie Larum, is making her appearance known as salutatorian.    
Larum is elated to have earned the title of salutatorian as it has been her main goal throughout her four years in high school.
"I consider it a sense of achievement," said Larum. "I am happy that I was able to accomplish it."
With five AP classes under her belt this year, Larum is clearly motivated as a student.  Her interest in the social sciences has been influential in her decision to major in neuroscience at Boston University.
Through her experience at high school, Larum has become an ardent learner.
"[High school] is definitely preparing me for college and has brought out my determination," said Larum. "…when I came to high school, it really brought out my passion for learning."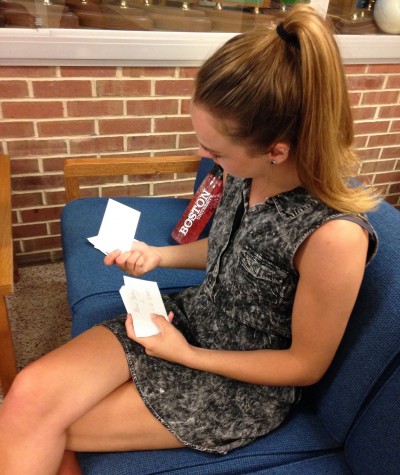 Not only is Larum a dedicated student, but she is also an active participant in several extracurricular activities and clubs, including: class council, TV studio, art club, Earth club and Link Crew.  Outside of school, Larum thoroughly enjoys art as she has taken classes for over 12 years.  Playing the guitar, playing basketball and watching baseball are other hobbies she takes pleasure in.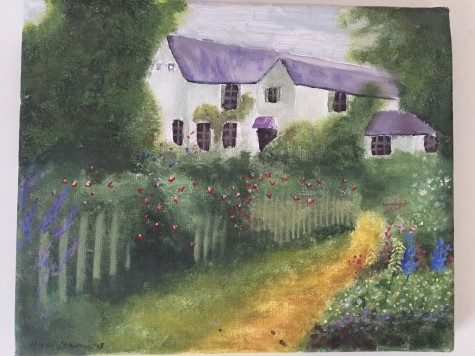 Some of the largest influences in Larum's life have been her granddad and teachers, such as middle school English teacher Bill Terney and social studies teacher Kevin Lawrence.
Lawrence, who has taught Larum in Introduction to Sociology, Introduction to Psychology, AP Psychology and AP U.S. Government, praises her for her strong work ethic and feels she rightfully deserves the title of salutatorian.
"Anytime someone works as hard at something as she does at being successful in school, it's nice to see her be recognized," said Lawrence.
Just as teachers have taken notice of Larum's diligence, many of her friends and peers recognize the hard work she has put into her education as well.
Senior Elizabeth Ferg has been a close friend of Larum's for ten years and commends her on the drive and compassion she possesses.
"She's very determined," said Ferg. "She's very caring about other people."
With a strong educational foundation in place, Larum will undoubtedly make great strides in her future.