Choir Prepares for Concert
Looking forward to teaching the audience about diverse cultures through music, the high school and middle school choirs are preparing for tonight's concert.
The concert will be held in Susquehannock High School's Dr. Richard D. Hupper Auditorium at 7:00 p.m.
  Folk Music From Around the World, the theme of the concert, has pieces in German, Russian, South African, Hebrew, Hindi, Spanish, Scottish, Romanian, Korean and Greek. Because learning songs in different languages can sometimes be difficult, the choir learned the pieces by first breaking down each measure and learning the notes, then learning the words, and lastly putting them together to get the finished sound.
Junior Kane Thomas shared that this process helped him to learn the words to each of the songs.
"I struggled at first, but over time it just came natural," said Thomas.
Thomas said that by knowing what the words mean in English, it helps a lot rather than just saying random words.
The concert features performances from the high school and middle school concert choir, Chanticleer (the high school select ensemble), Inspiration (the middle school select), and a combination of students from both schools in the men's and women's choirs.
Choir teacher Jay Althouse thinks that the high school choir will do a fantastic job in the quickly approaching event.
"I think they are going to do a fabulous job. Their energy always kicks in on concert night. This concert has been especially hard," said Althouse. "It's been a challenge [because] every song we are doing is in a different foreign language, so no language that the high school is singing in is English. That alone is just challenging. They prepared very well, [and] they worked very hard. The concert will be awesome."
Althouse isn't the only person who has high hopes about the concert; sophomore Simone Blanchat thinks that the concert will be a success.
"I think it will go really well," said Blanchat. "The choir really knows the music."
Thomas agrees with this, and says the concert will be a great accomplishment for the choir.
"I think our practices have gone really well," said Thomas. "We've given a lot of effort, and I think we'll do amazing on Thursday."
For the upcoming days of dress rehearsal and the actual concert itself, Althouse has advice for those involved in choir.
"Trust all of the hard work you put in, and just have fun," said Althouse. "Do your best, and keep your mind focused."
Overall, the choir is elated for the concert this Thursday.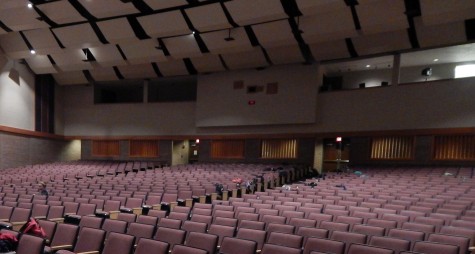 About the Writer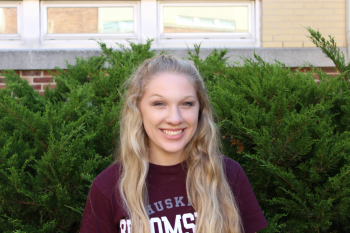 Logan Garvey, Editor-in-Chief
Senior Logan Garvey, a third-year Courier reporter, is editor-in-chief of the publication. At Susquehannock, Logan is also a part of the cast and crew...