Graduation Speeches to Close One Chapter and Begin the Next
By Grace Burns, Assistant Editor-in-Chief
April 30, 2015|247 Views
As the senior class prepares to graduate, four select seniors are diligently crafting speeches for the graduation ceremony that they hope will leave lasting impacts.
The four speakers include valedictorian and class treasurer Anthony Iannuzzi, salutatorian and class secretary Amie Larum, class president Alexis Anelli and class vice-president Abigail Bentz.
Each will strive to provide a creative take on the basics of a graduation speech in order to convey a unique message to all of the graduating seniors.
Iannuzzi is looking to connect with his peers with a focus on perseverance.
"I want people to realize that everyone has personal issues in their lives that they have to overcome in addition to all the schoolwork they have to do," said Iannuzzi.
While giving such a momentous speech may seem like a daunting task initially, the payoff can be immense.  The words and insight presented by a fellow classmate can truly resonate with other students.
Anelli is working to craft a motivational speech to close graduation.
"I am speaking on how, through our whole education, our teachers have said that we're destined for great things, and now it's our time to prove them right," said Anelli.  "[I am hoping to] create a sense of camaraderie."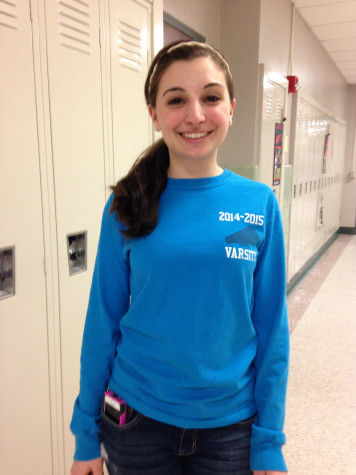 In slight contrast to Anelli, Larum aims to encourage her classmates to pursue high goals despite any adversity in high school.
"I'm looking to tell [my peers] that high school does not define who you are or the rest of your life," said Larum.  "If you do not have a good experience in high school, you can start over again in college, work or anything else in your life."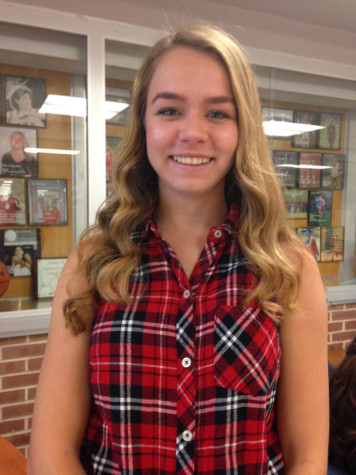 English teacher Timothy Groth will edit all of the graduation speeches and, with only just receiving the first drafts recently, is pleased with the ideas the students have already put together.
With continued revision, Groth is hoping the students bring insightful, parting messages to the table with their words.
"It should contain some sort of truth about moving forward…" said Groth. "It is the closing of a big chapter in life, and you want to have some final words of wisdom to impart upon your peers.  I think that any good graduation speech will leave people thinking and give them something to ruminate over for the rest of time."
With all of the time and effort put into the speeches, audience members and this year's senior class can look forward to memorable words of wisdom at graduation.