Spanish Club Explores Other Cultures at Fiesta Mexico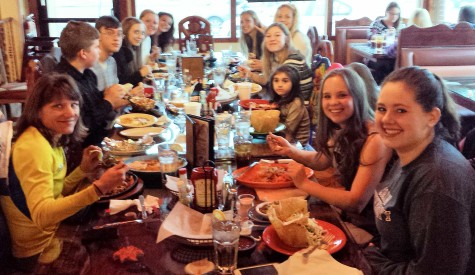 Spanish Club members experienced Hispanic culture when they went to Fiesta Mexico on Wednesday, March 25.
Going to Fiesta Mexico has been a tradition that's been in the club for years now.
The club continued the custom by making a trip to the restaurant again last week.  Some students had many firsts while at the restaurant; a few students never had been to a Mexican restaurant, and many had never ordered their food in Spanish either.
Spanish teacher Nicholas Schiffgens was glad that the students went out of their comfort zones to speak in Spanish.
"They did [order their meals in Spanish]. I was surprised because we didn't make them," said Schiffgens. "They just followed the lead because one person did, so the next person did…it was cool."
Although Schiffgens did not prompt the kids to order their meals in Spanish, he tried to not speak to them in English as much as possible, with hopes of them speaking in Spanish the whole time. His plan succeeded partially; the students spoke to him in Spanish, but in English to their friends.
Overall, Schiffgens thinks that everyone had a good time.
"I think they liked [going out to eat] a lot. The kids were trying new things," said Schiffgens. "It was good to give them that experience [of a different culture.]"
The amount of students that went to the restaurant was somewhat small, but that did not matter to the people that went.
Senior Sierra Clary, secretary for Spanish Club, thought the trip to the restaurant was very enjoyable.
"The food was excellent," said Clary. "Being around all my friends who are in Spanish club and just being in a good environment was really fun."
Sophomore Dylan Weston also liked going to the restaurant.
"The food was great and very low cost," said Weston. "[The restaurant] had a great atmosphere."
The trip to Fiesta Mexico benefited Spanish club students by experiencing the Spanish culture for themselves.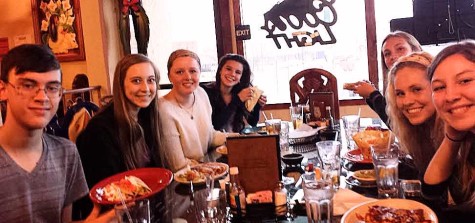 About the Contributor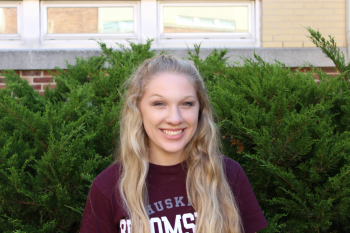 Logan Garvey, Editor-in-Chief
Senior Logan Garvey, a third-year Courier reporter, is editor-in-chief of the publication. At Susquehannock, Logan is also a part of the cast and crew...