App of the Week: Foursquare

For people who are indecisive about where to go, Foursquare benefits many who need somewhere to eat, drink, shop or visit.
 In the app, the viewer is first prompted to either sign in or make a new account. Once past this stage, the next step is to pick what he or she likes. This includes what they like to do, places to go, favorite foods…the list goes on. In the top header of the app, there are different categories of things to pick from that will aid the viewer's decision on where they feel like going. In each category, different stores and restaurants are listed that pertain to the category they are in.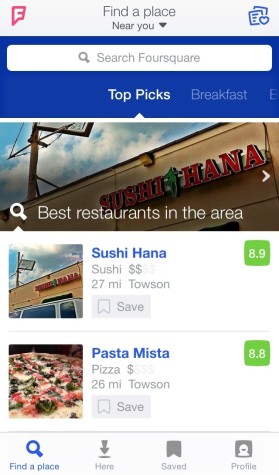 Every business has information about its menu, location, hours, phone number and other features of the building itself. Also, details about each business are available, like hours, specials and reviews. In addition to viewing what others say about restaurants, you can also see what your friend's opinion is on certain places by following their profile.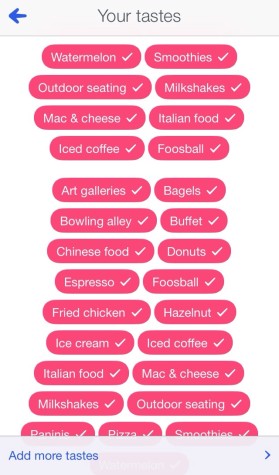 Sophomore Emily Rivers likes Foursquare because it has a vast variety of restaurants that can be discovered while browsing the app.
"I thought [Foursquare] was a great idea because there were all [kinds of] different food places [listed that] you can go to easily," said Rivers.  "I was really excited [to get the app] because I love food."
Rivers decided to get the app after hearing about it from her mom.
Junior Megan Barnish thinks that the app is a great way to find out about new businesses.
"I'm interested in finding new restaurants and new places to find music," said Barnish. "It has helped me to discover new restaurants nearby where I can find foods that I like, such as sushi and ice cream."
Sophomore Rachel Sergent likes how it aids people in choosing where to go out to eat.
"It helps me to find places and restaurants that I would like to go to based on what [category I picked]," said Sergent.
Sophomore Hailey Miller also likes how it assists people in finding out where they want to dine.
"It helped me to pick out family dinner nights," said Miller.

The app is free to download on Apple and Android devices.
About the Contributor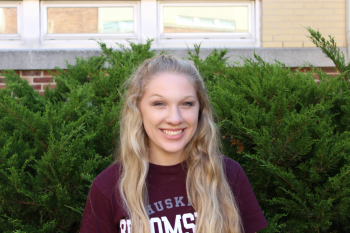 Logan Garvey, Editor-in-Chief
Senior Logan Garvey, a third-year Courier reporter, is editor-in-chief of the publication. At Susquehannock, Logan is also a part of the cast and crew...